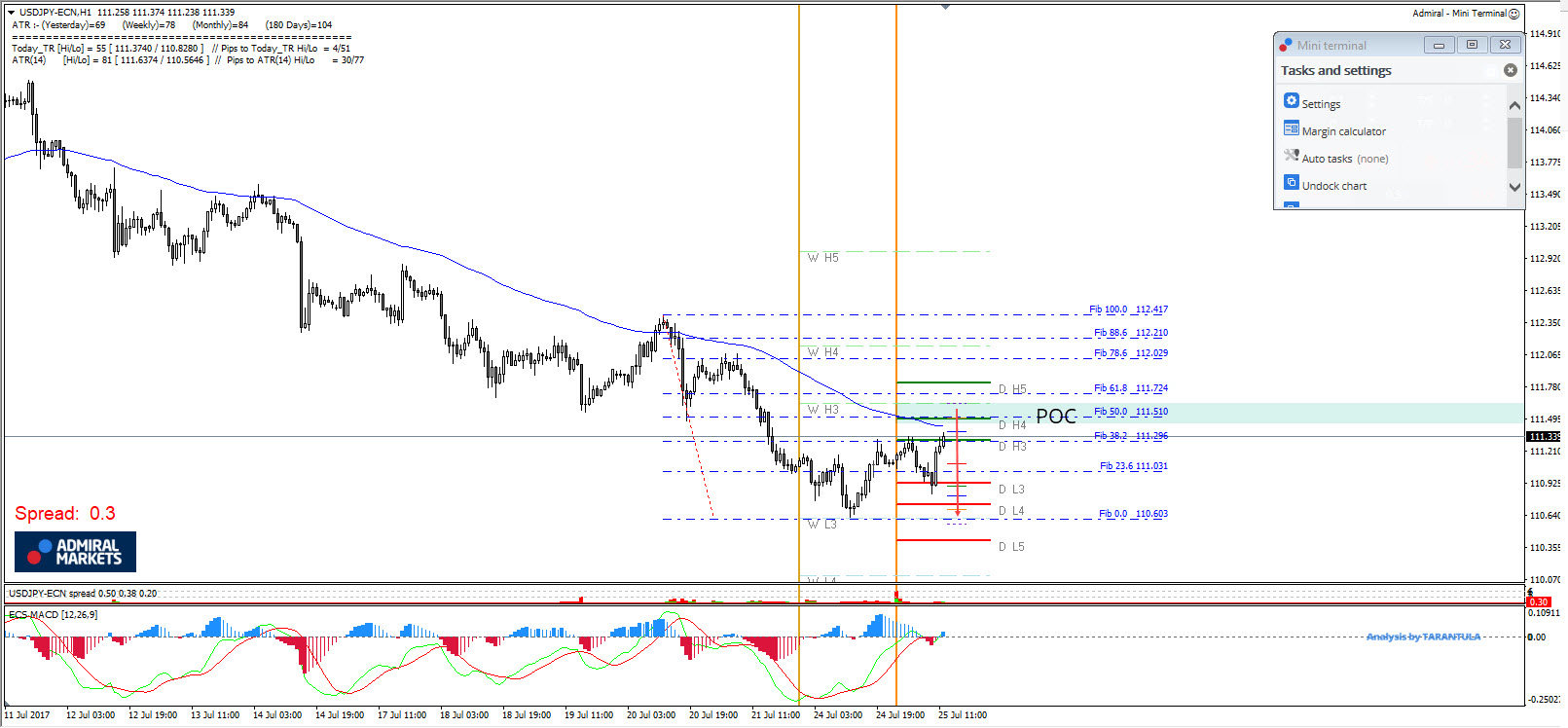 Intraday time frames are still in downtrend on the USD/JPY pair and at this point there is a retracement. The pair is getting close to the POC zone 111.50-65 (D H4, W H3, EMA89, 50.0, ATR high) where it could reject to retest 111.30 and 111.00 again. A successful rejection and subsequent break of 111.00 should target 110.60. The pair should ideally stay close below 111.85 if bears still want to have the upper hand.
Follow @TarantulaFX on twitter for latest market updates
Connect with Nenad Kerkez T on Facebook for latest market updates.
W L3 - Weekly Camarilla Pivot (Weekly Interim Support)
W H3 - Weekly Camarilla Pivot (Weekly Interim Resistance)
W H4 - Weekly Camarilla Pivot (Strong Weekly Resistance)
D H4 - Daily Camarilla Pivot (Very Strong Daily Resistance)
D L3 – Daily Camarilla Pivot (Daily Support)
D L4 – Daily H4 Camarilla (Very Strong Daily Support)
POC - Point Of Confluence (The zone where we expect price to react aka entry zone)