StereoTrader
with Admirals
Admirals is happy to bring you a monthly access to StereoTrader. Trade like an expert with this unique, powerful tool. From day trading to scalping, StereoTrader improves every way you trade.
GET STARTED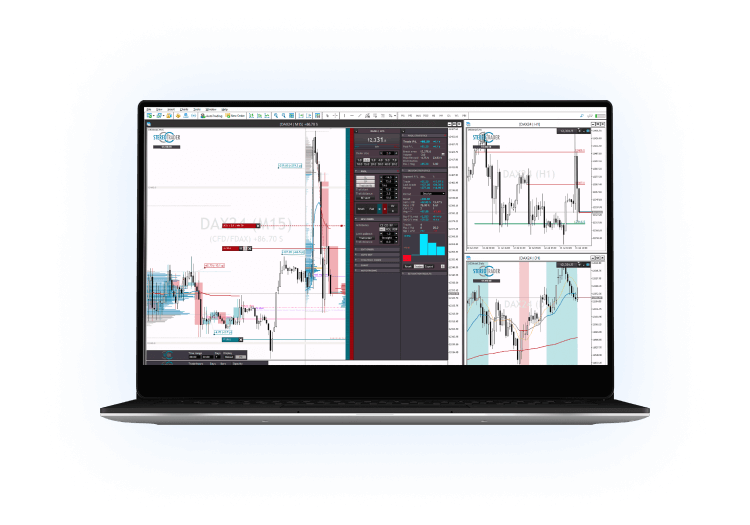 One-click trading
Place over 30 different orders at lightning speed with just one click
History trading
Evaluate trades and strategies using historical data. Improve the testing process
Risk Management
Set your goals and risk level to manage your funds and exposure
Advanced order types
The ultimate trading flexibility with Limit Pullback, Dynamic Trailing, Stealth, and other intelligent orders
Strategic orders
Place a group of orders with a single click, use both existing and custom orders to suit your style
Monthly access
Monthly renewable access to the state-of-the-art StereoTrader trading panel free!* Terms apply.
What is StereoTrader?

What is StereoTrader?
StereoTrader is a MetaTrader trading panel, with unique functions that enable smoother, more controlled trades. It will optimise your entries and exits with fast and intelligent automation.
Place strategic, stealth, or other advanced order types, use enhanced one-click and historical trading, and many more other options that will enhance your efficiency in trading.
StereoTrader is cross-functional. Regardless of your trading style, StereoTrader offers you the tools you need to successfully implement your strategy and achieve the highest level of precision.
Use multiple trading strategies within one instrument and one account at the same time, with multiple charts. Each chart shows only the orders and statistics which belong to the underlying strategy.
This is the cutting edge in advanced trading control and automation. You will feel the difference in how much deeper your trading efficiency will grow.
Get your copy of StereoTrader with Admirals in three easy steps
01
Sign up with us
Sign up with your name and email address to start trading
02
*Fulfill the minimum requirements
Maintain minimum equity of 4000 Euros in your Live trading account to get free monthly access, or try it on a demo account without limitations.
03
Enjoy the reinvented trading
Download and install StereoTrader and take your trading experience to the next level