Virtual Private Server with Admirals
Admirals is happy to bring you a Virtual Private Server service (VPS) , so you can take advantage of the most powerful trading platform anywhere, any time, and on any device!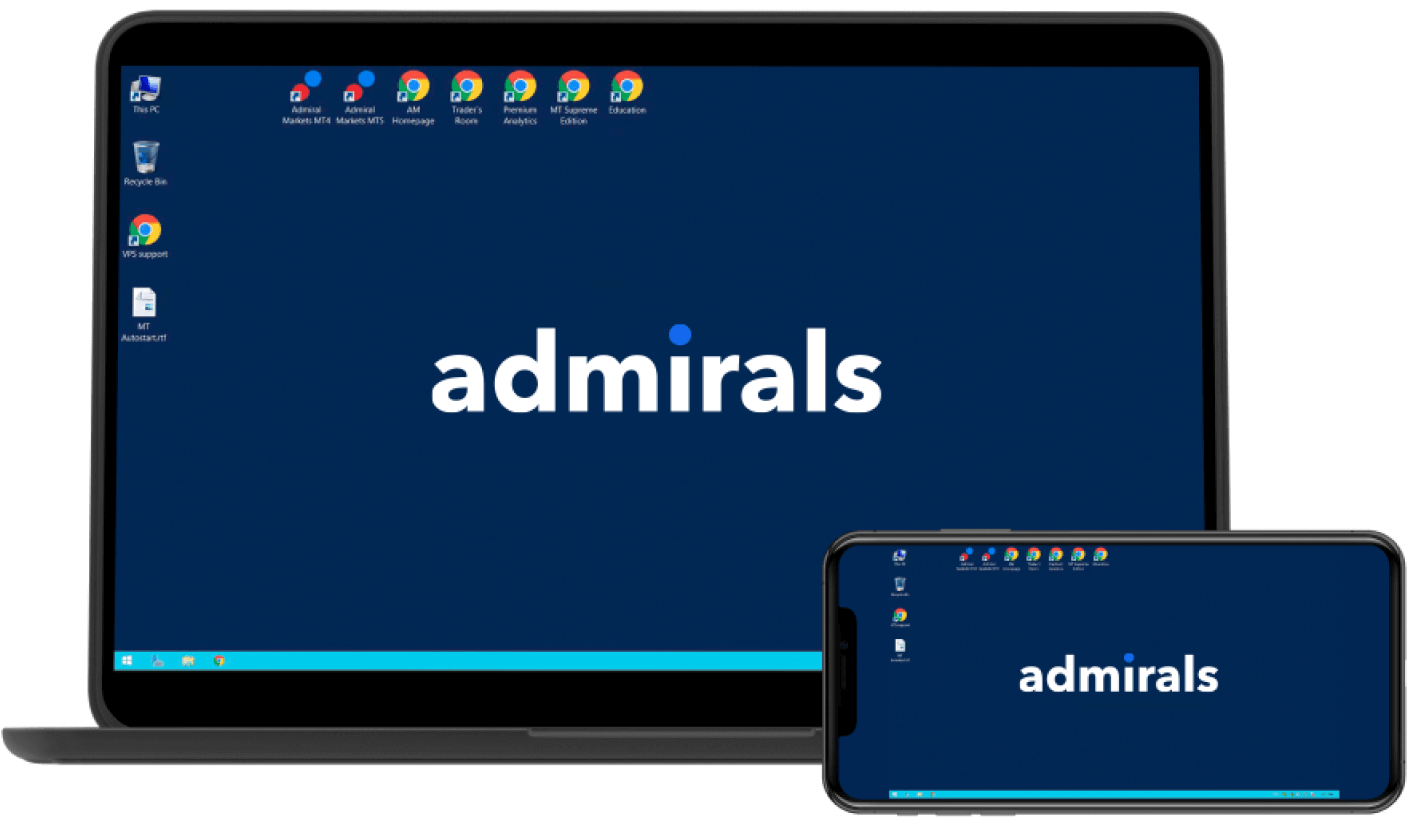 GET STARTED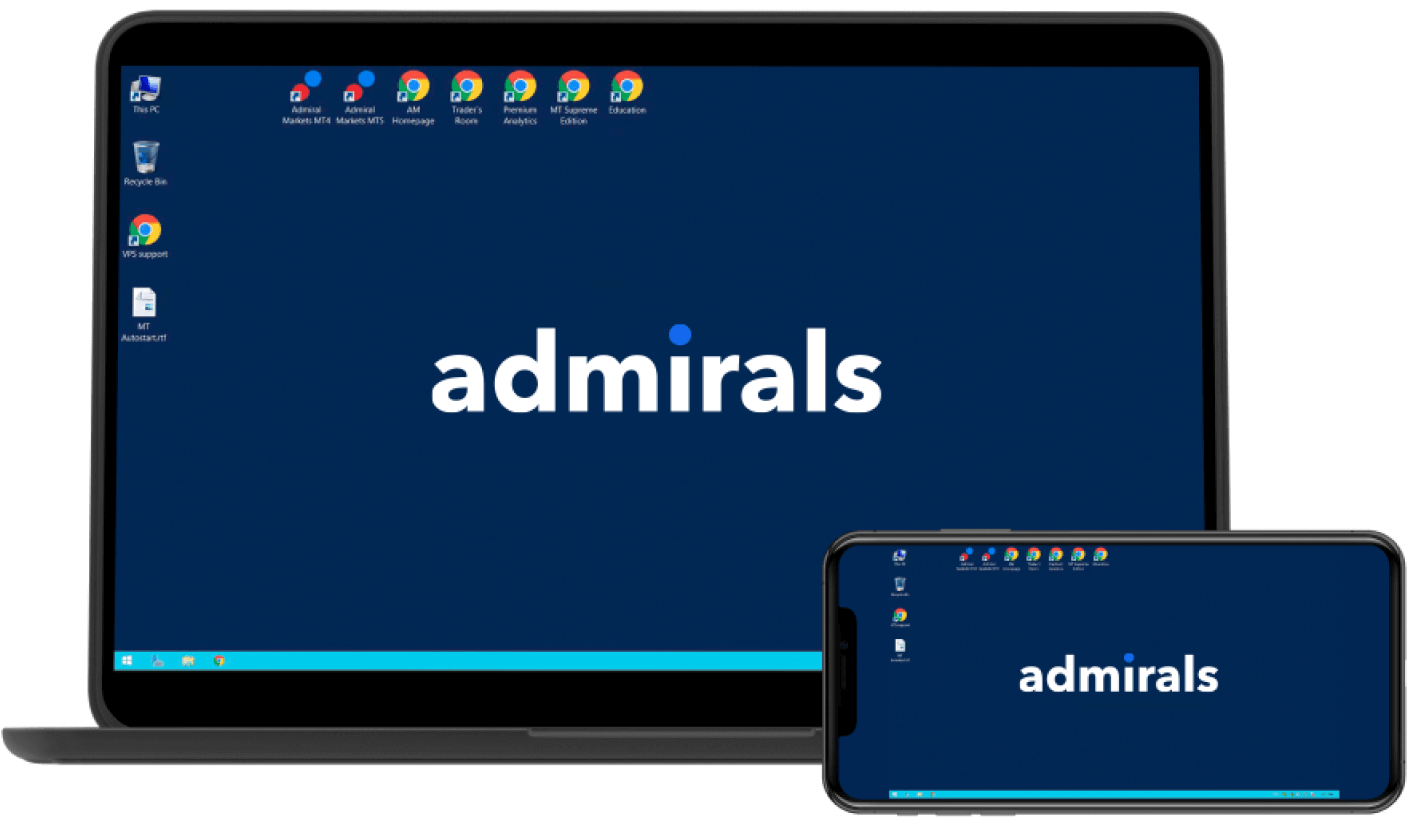 MetaTrader 4 & 5
Use MetaTrader 4 & 5 Supreme Edition anywhere and on any device at your convenience
24/7 terminal uptime
Use all MetaTrader 4 & 5 functions clock-round, including your own EAs and indicators
Insane Latency Time
High latency may cost you. Trade as fast as a few milliseconds with our VPS service
Equinix Data Centres
Take advantage of enterprise-level security datacenters and backup power in place
Monthly access
Monthly renewable access to Virtual Private Server service free! Terms apply.*
State-of-the-art VPS
Connect and enjoy the state-of-the-art turnkey VPS accessible around the clock
What is a VPS?
A VPS, or Virtual Private Server, allows you to access a fully-featured Windows environment on any device.
Seamlessly run Windows on any device of your choosing, allowing you to have convenient and fast access to the newest versions of MetaTrader 4 and 5 anywhere and at any time!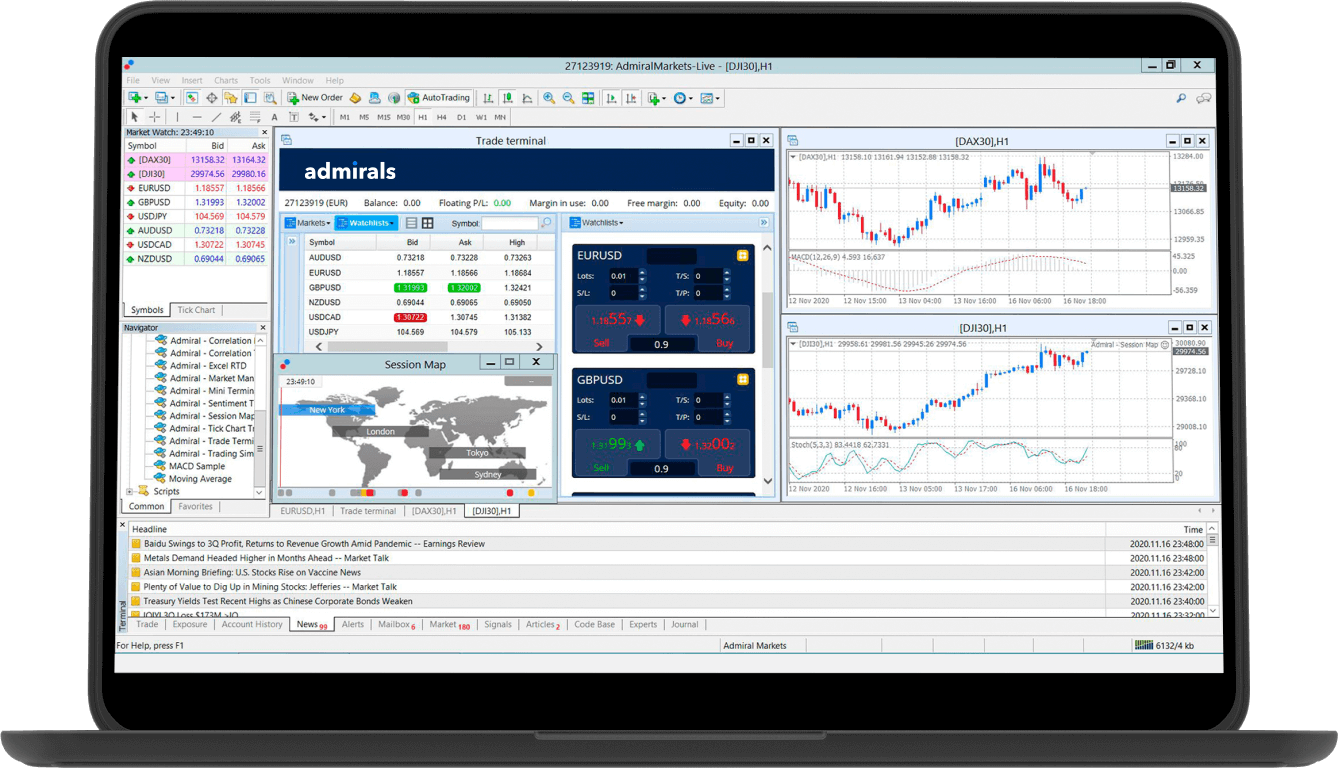 With your free VPS for Forex CFD trading, you can take advantage of comprehensive 24/7 support, so you'll never be in the dark with knowing how to use your VPS for Forex trading with CFDs.
You'll also have high-quality enterprise-grade data protection and incredibly low-latency connection with leading Equinix Data Centres, all to offer you the most convenient and easily-accessible trading platform and environment on the market!
GET STARTED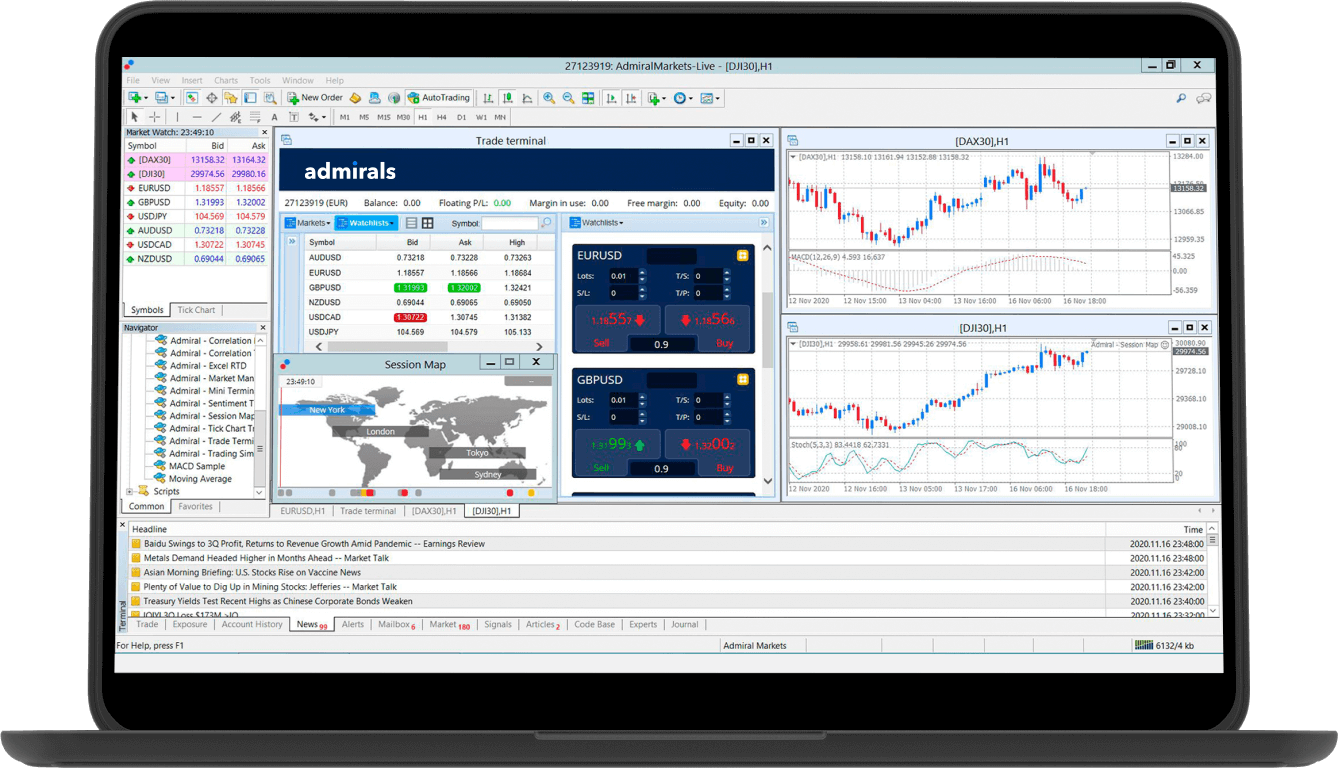 How to Get your VPS with Admirals
01
Sign up with us
Sign up with your name and email address to start trading.
02
*Fulfil the minimum requirements
Have an equity amount of at least 5000 Euro in your Live trading account
03
Begin using your VPS
Receive your free VPS login credentials and get started on any device!
Why Trade with Admirals?
Regulated Broker
Admirals investment firms operating under the Admirals trademark are well-established firms, regulated by leading global authorities.
Financial security
We offer Negative Balance Protection and Volatility Protection, to protect you in volatile markets.
Best order execution
90% of trades are executed within 150 milliseconds.
Free trading education
Build your trading skills with hundreds of free articles, live webinars and more!
Low minimum deposits
Start trading CFDs today with deposits from just €100.
Local presence
We have offices across the globe so wherever you are, we're here for you!