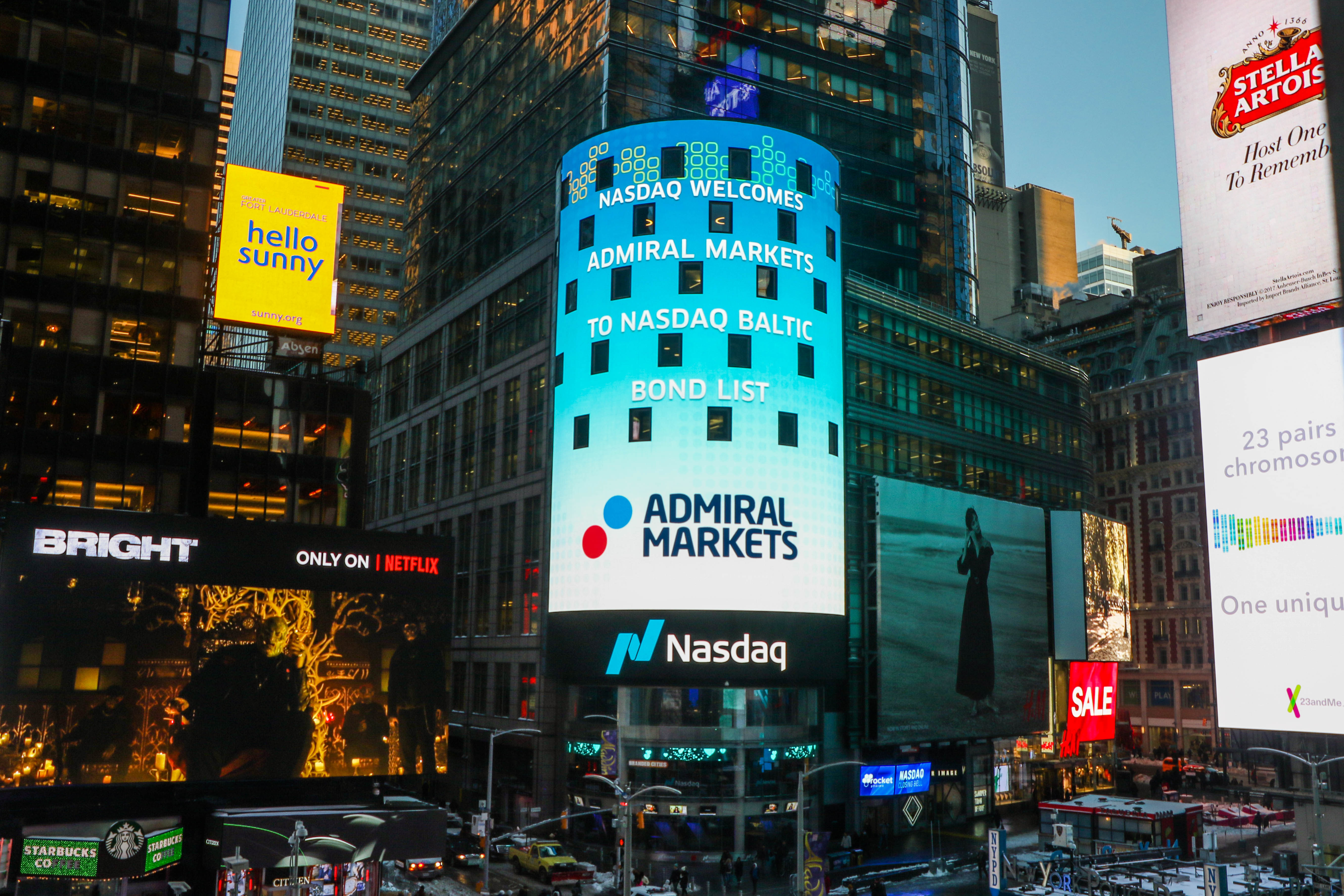 Dear traders,
As you probably already know, Admiral Markets AS issued bonds in the amount of 1,826,800 EUR to investors. In total, 306 investors participated in the bond issue and the average subscription was 5,970 EUR. The nominal price of a bond was €100, with an interest rate of 8% per annum and interest payouts are to be made two times per year. The maturity date of the bonds is 28 December 2027, on which date the issuer shall redeem all bonds.
The company approved the allocation of the bonds and in total 18,268 bonds were transferred to investors' securities accounts on 28 December 2017. More information about the bond issuance can be found on Admiral Markets' dedicated bonds webpage.
Additionally, as of January 11 2018, the bonds issued by Admiral Markets AS are listed on the Nasdaq Baltic Bond List by Nasdaq Tallinn. This increases the company's transparency and improves its image even more among future investors.
"Admiral Markets AS has grown from an Estonian company to become a global online trading platform and I'm glad to see that they are fuelling their future growth through the stock exchange," said Kaarel Ots, CEO of Nasdaq Tallinn. "Also, it's good to see that companies becoming public are increasingly aiming their offerings at retail investors. Admiral Markets AS provides a great example by issuing and offering bonds with 100 euro nominal value."
Kaarel Ots, CEO of Nasdaq Tallinn
"A company operating in the financial sector has to have several sources for raising capital. Being listed on the stock exchange makes our company more transparent and enhances our profile among potential investors," said Sergei Bogatenkov, a Member of the Management Board of Admiral Markets AS. "The market is currently offering us an attractive interest rate coupled with liquidity, and we want to make sure we're using that offering. We're going to use the money to strengthen our position on the markets we're already operating in, increase our client base, grow our clients assets and eventually become a top 10 company operating in this sector."
Sergei Bogatenkov, a Member of the Management Board of Admiral Markets AS
Kind regards,
Admiral Markets AS
Nasdaq (Nasdaq: NDAQ) is a leading global provider of trading, clearing, exchange technology, listing, information and public company services. Through its diverse portfolio of solutions, Nasdaq enables customers to plan, optimise and execute their business vision with confidence, using proven technologies that provide transparency and insight for navigating today's global capital markets. As the creator of the world's first electronic stock market, its technology powers more than 90 marketplaces in 50 countries, and 1 in 10 of the world's securities transactions. Nasdaq is home to 3,900 total listings with a market value of $12 trillion. To learn more about Nasdaq, please visit: www.nasdaqbaltic.com/market/
Please note: This news is for information purposes only and does not represent investment advice.