Admirals Asset Management
in cooperation with
Experience the combined power of a revolutionary Asset Management platform, and Admirals` outstanding trading conditions
Request Demo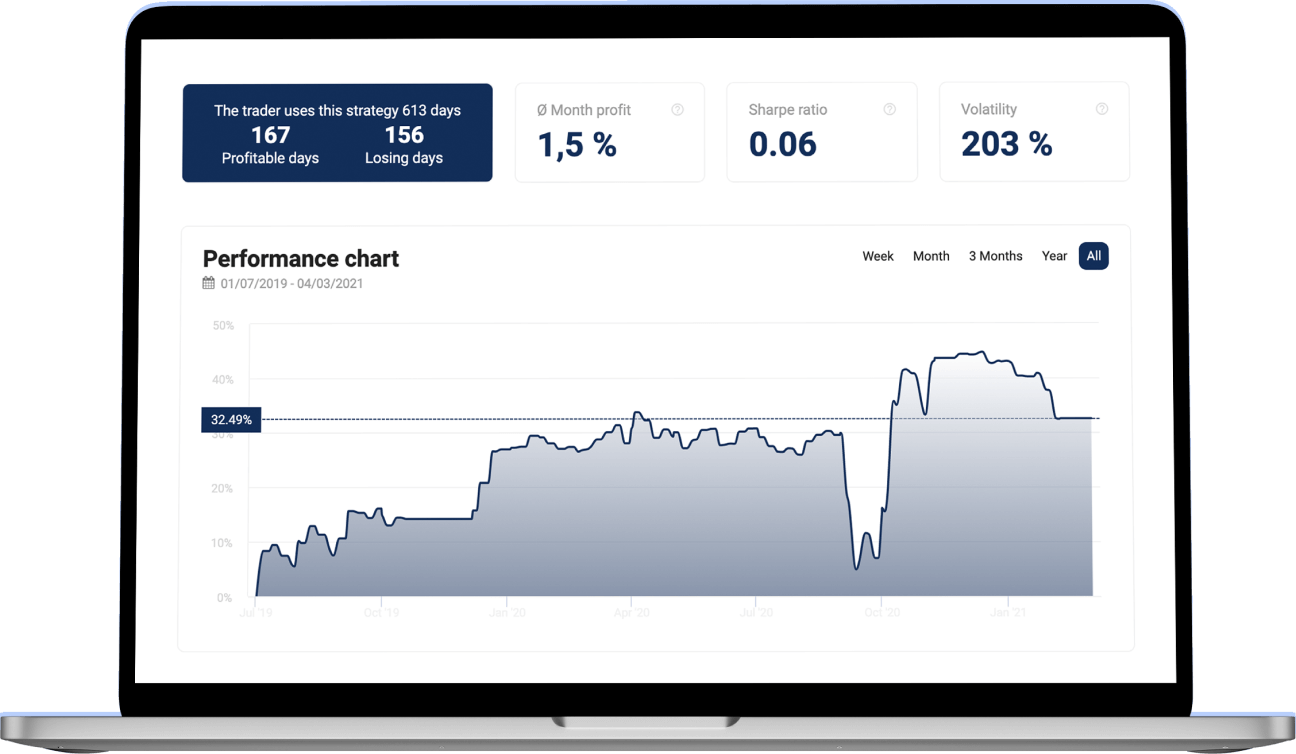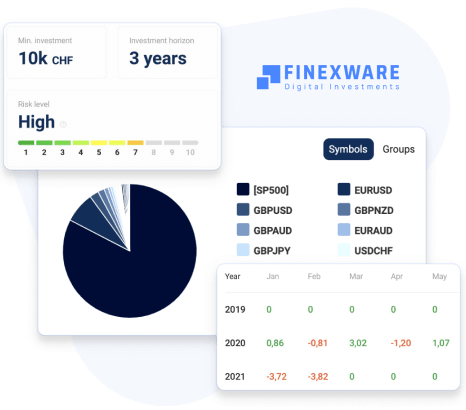 Platform features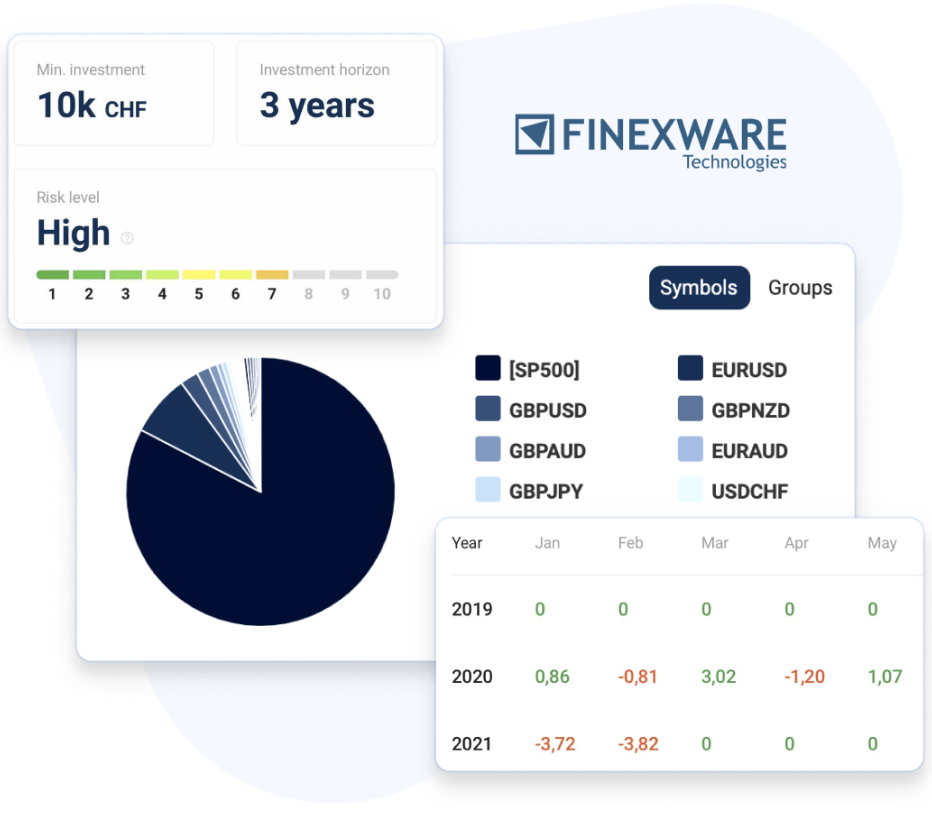 Your own stunning Asset Management platform, branded to your needs, will fill the gap between you and your Investors
Deep liquidity from Admirals for 8000+ of the most desirable trading instruments including the top stocks, ETFs, and CFDs
Automated and flexible payment methods for Manager fees
Full and flexible control over the Investor`s pool with the ability to assemble Portfolios or Strategies
Find out more about Asset Management
If you have questions about Asset Management, we have the answers! Check out our Frequently Asked Questions. If you don`t find the answer you`re looking for, contact our customer support team.
Why has Admirals decided to launch Asset Management?
With this service Admirals will be able to provide Asset managers and small Hedge funds with a convenient high-end platform for ease their business process with clients and also provide an opportunity for our customers to provide to profitable traders a possibility of additional income from investors, provide Investors a possibility to copy any strategy with own risk settings and provide Investors a possibility to compose a portfolio of strategies.
Does Admirals collect fees from Asset Management's customers?
No. You pay all commissions on the Finexware side. We do not charge commissions.
Do you have plans to offer Asset Management in the Mobile App?
Currently not planned.
How the subscription fees will be collected?
Commission will be debited from your account.
150$/month paid by Asset Manager to Finexware for the license (same as for all their clients)
Money Managers will be able to set the commissions themselves:
- Performance Fee: from 10-50%
- Management Fee: up to 5% from AUM (Amount under Management)
How can I get the detailed registration procedure?
Please fill the Request Demo box and you will receive all the information about the registration procedure by email
What deposit amount is?
Deposit amount is from 1 Euro.