What is Ethereum?
December 05, 2019 15:30 UTC
Ethereum (ETH) is an open-source software platform based on blockchain technology, which enables developers to build and release decentralised applications. It's actually much more than a cryptocurrency, that's just one part of Ethereum's offering. So, is it like Bitcoin then? Well, yes and no.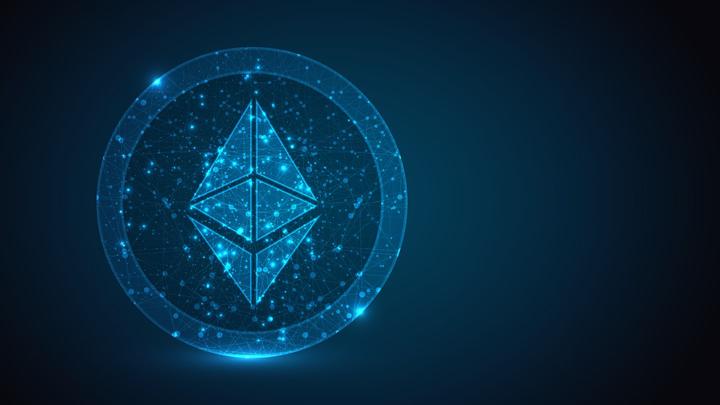 Ethereum and Bitcoin share the fact that they're built using distributed public network technology – known as blockchain – but that's really where the similarity ends. Bitcoin offers a single application - a peer-to-peer digital currency system that allows online payments. It's fundamentally a currency in its essential form.
While Bitcoin uses blockchain technology to track who owns Bitcoins, Ethereum uses blockchain as a platform for running almost any decentralised application. Bloomberg once described it as "shared software that can be used by all but is tamper-proof." So the possibilities really are endless!
Where Did Ethereum Come from and Who Invented It?
Ethereum was originally created by Vitalik Buterin, a cryptocurrency researcher and programmer who previously worked on Bitcoin in 2013. An online crowdsale held in 2014 formed the core part of funding for the platform. The system went live on 30 July 2015, and was populated with 11.5m 'coins' ready for presale.
How Does Ethereum Work?
In the Ethereum blockchain, instead of 'mining' for Bitcoin, users work to earn 'Ether', a type of cryptocurrency that fuels the wider network. Beyond being a tradeable cryptocurrency, Ether is also used by developers to pay for services on the Ethereum network.
Trade CFDs On Cryptocurrencies Risk-Free
The best way to practice trading with cryptocurrency CFDs is to open a FREE demo trading account. Both beginner traders and advanced traders can benefit from a demo account, because it provides the entire live trading experience, with all of the real-time analysis and information from the live markets, but without putting your capital at risk. Click the banner below to open your free demo trading account today!

What Is Blockchain Technology?
A blockchain is a public ledger which keeps track of all transactions that have ever been enacted on a specific network. It's constantly being expanded when blocks are 'completed'. Blocks are added to the blockchain in chronological order. Each computer that is connected to the specific network (e.g. Ethereum or Bitcoin) receives a copy of the blockchain, which is automatically downloaded upon joining that network.
Within a blockchain it's possible for many people to write entries, and it has a community of users who control how the record of information is amended and updated.
In that sense, it's a bit like Wikipedia. Each entry is uploaded and then edited, no one person controls the information contained within it. In terms of Ethereum's cryptocurrency, Ether, the blockchain acts as a kind of database, which keeps track of all ownership and transactions carried out on the Ethereum network.
Where can you spend Ether?
Ether is increasingly being used to pay for certain goods and services online within the Ethereum network.
Price History of Ether
Since Ethereum's inception in 2015, its cryptocurrency, Ether, showed slow progress in its first year. 2017 was an entirely different story, however. The cryptocurrency started the year on a meagre $7.76, and by the end of the year had broken above $700, for an increase of over 9000%! Unlike Bitcoin, which set its record high to-date in 2017, Ether carried some upward momentum into early 2018, eventually peaking above $1300 in mid-January.
As with other cryptocurrencies, though, 2018 proved to be a testing year as a whole for Ether, the price of which declined progressively from that point on, settling at around $130 by the year's end.
Why Did Ether's Price Move So Fast?
What was the cause of the rapid bullish trend in 2017? Well, the answer is both simple and complicated in equal measure, and comes with increased investor awareness. As the public became more and more informed about cryptocurrencies like Ether and Bitcoin, more interest was generated as a result. The case of Ether is even more interesting. It had such a mighty boost in price almost exclusively because it's 'like' Bitcoin, and investors wanted to jump on the boat early when the prices were moderately low.
Of course, as with all markets, what goes up can also go down. Just as 2017's fantastic gains were driven by a kind of multiplier effect of rising prices driving investor demand, which in turn drove prices higher, thus sparking more demand, once the market began to sell off in 2018, we saw the reverse in action. A correction in price spooked investor demand, which led to more selling, driving prices lower and thus further curbing demand.
Is Ether Safe? What Are the Risks of Trading Ether?
Ether is as safe as any currency market– but, as with many instruments offered by Admiral Markets, it can have moments of high volatility, which adds to its intrigue with traders of course. It is always recommended that traders use volatility protection settings, as they can help to minimise risk while trading. Traders are also encouraged to learn how to manage risk effectively via risk management, because implementing this within their trading can help immeasurably in terms of minimising the risks involved with trading. You can speculate on this volatility by trading CFDs on cryptocurrencies like Ether with Admiral Markets.
What's Next For Ethereum in 2020?
The first half of 2019 has started off favourably for Ether investors with prices pushing back above 350 USD at one point. But over the second half of the year, the cryptocurrency gave back most of those gains, but still holding more than 15% above its yearly opening price as of November 2019.
Source: Admiral Markets MT5 Supreme Edition, ETHUSD, Daily - Data range: from November 20, 2018, to November 21, 2019, accessed on November 21, 2019, at 2:45 pm BST. - Please note: Past performance is not a reliable indicator of future results.
While currently trading in a neutral mode, a break back below 150 USD could be clearly considered a bearish signal and bring a drop towards and even significantly below the psychological important level at 100 USD on its way in 2020.
Trade CFDs On Ether With Admiral Markets
Did you know that you can trade cryptocurrencies with Admiral Markets? Aside from CFDs on Ethereum, Admiral Markets also offers trading opportunities for CFDs on Bitcoin, CFDs on Litecoin, and CFDs on Ripple, to name a few. Additionally, traders can also trade with Admiral Markets via a demo trading account, providing the opportunity to test out trading strategies on cryptocurrencies first, before transitioning to the live markets and attempting them for real!
Click the banner below to open your trading account today!

About Admiral Markets
Admiral Markets is a multi-award winning, globally regulated Forex and CFD broker, offering trading on over 8,000 financial instruments via the world's most popular trading platforms: MetaTrader 4 and MetaTrader 5. Start trading today!

Disclaimer: The given data provides additional information regarding all analysis, estimates, prognosis, forecasts or other similar assessments or information (hereinafter "Analysis") published on the website of Admiral Markets. Before making any investment decisions please pay close attention to the following:
This is a marketing communication. The analysis is published for informative purposes only and are in no way to be construed as investment advice or recommendation. It has not been prepared in accordance with legal requirements designed to promote the independence of investment research, and that it is not subject to any prohibition on dealing ahead of the dissemination of investment research.
Any investment decision is made by each client alone whereas Admiral Markets shall not be responsible for any loss or damage arising from any such decision, whether or not based on the Analysis.
Each of the Analysis is prepared by an independent analyst (Jens Klatt, Professional Trader and Analyst, hereinafter "Author") based on the Author's personal estimations.
To ensure that the interests of the clients would be protected and objectivity of the Analysis would not be damaged Admiral Markets has established relevant internal procedures for prevention and management of conflicts of interest.
Whilst every reasonable effort is taken to ensure that all sources of the Analysis are reliable and that all information is presented, as much as possible, in an understandable, timely, precise and complete manner, Admiral Markets does not guarantee the accuracy or completeness of any information contained within the Analysis. The presented figures refer that refer to any past performance is not a reliable indicator of future results.
The contents of the Analysis should not be construed as an express or implied promise, guarantee or implication by Admiral Markets that the client shall profit from the strategies therein or that losses in connection therewith may or shall be limited.
Any kind of previous or modeled performance of financial instruments indicated within the Publication should not be construed as an express or implied promise, guarantee or implication by Admiral Markets for any future performance. The value of the financial instrument may both increase and decrease and the preservation of the asset value is not guaranteed.
The projections included in the Analysis may be subject to additional fees, taxes or other charges, depending on the subject of the Publication. The price list applicable to the services provided by Admiral Markets is publicly available from the website of Admiral Markets.
Leveraged products (including contracts for difference) are speculative in nature and may result in losses or profit. Before you start trading, you should make sure that you understand all the risks.
References:
Bloomberg
CNBC
Coinbase
World Coin Index