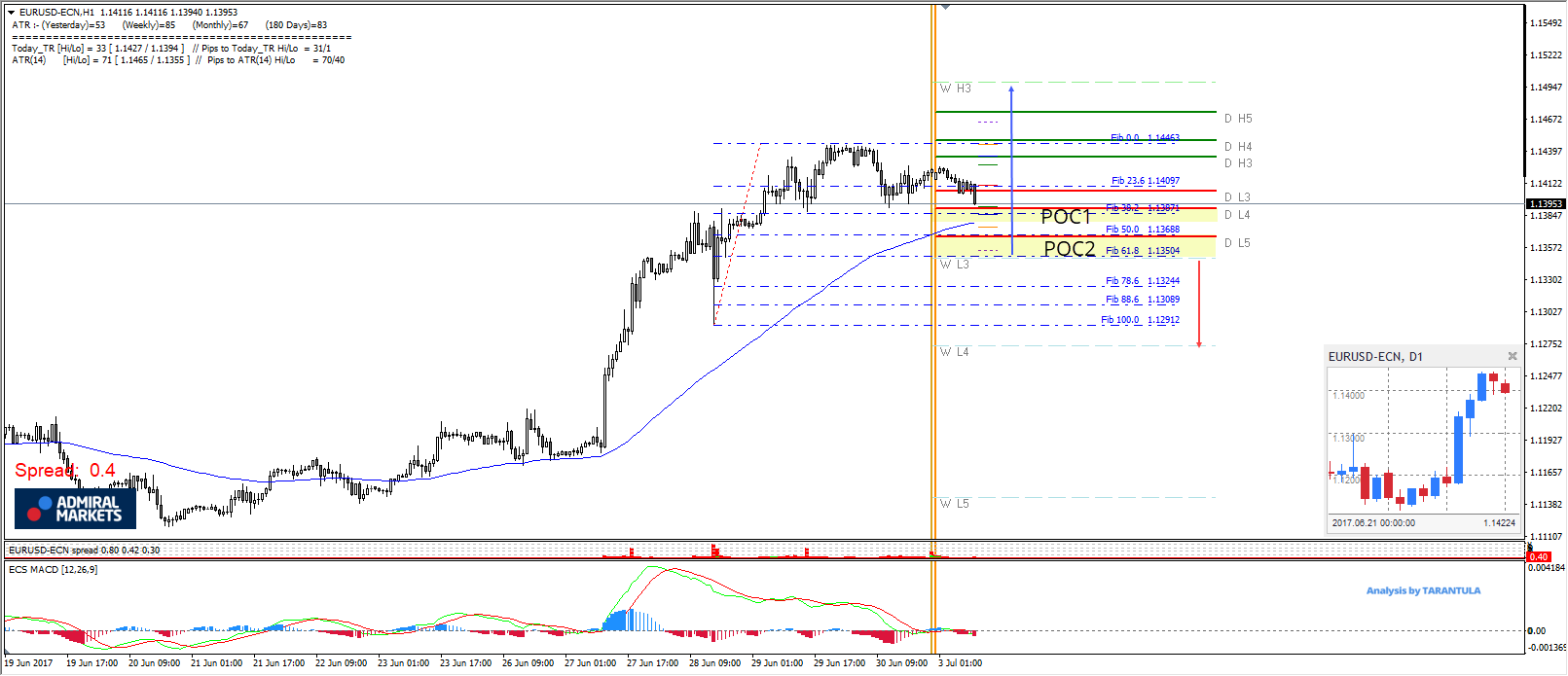 The EUR/USD has made 3 consecutive bullish candles on daily(see the mini chart on the main chart) and the first candle from those 3 is a bullish marubozu that usually suggests a continuation. We see that the continuation has already happened but the W H3 hasn't been reached so we might see a pullback before the next leg up. We have 2 POC zones where the price could possibly reject. POC 1.3370-84 (D L4, 38.2, EMA89, ATR pivot) marks the important L4 camarilla support zone while POC2 1.1350-65 ( 61.8, ATR Low, D L5 historical buyers) marks the final support zone before we see a deeper retracement towards W L4 camarilla that might slow the uptrend continuation. If the price rejects from any POC watch for 1.1445 and 1.1500.
Follow @TarantulaFX on twitter for latest market updates
Connect with Nenad Kerkez T on Facebook for latest market updates.
W L3 - Weekly Camarilla Pivot (Weekly Interim Support)
W H3 - Weekly Camarilla Pivot (Weekly Interim Resistance)
W H4 - Weekly Camarilla Pivot (Strong Weekly Resistance)
D H4 - Daily Camarilla Pivot (Very Strong Daily Resistance)
D L3 – Daily Camarilla Pivot (Daily Support)
D L4 – Daily H4 Camarilla (Very Strong Daily Support)
POC - Point Of Confluence (The zone where we expect price to react aka entry zone)