Admirals Cashback
Get rewarded as you trade, every month
Admirals Cashback rewards you as you trade! Every month, your account will be automatically rewarded with an amount based on your trading volume. Simply trade and enjoy.
Get started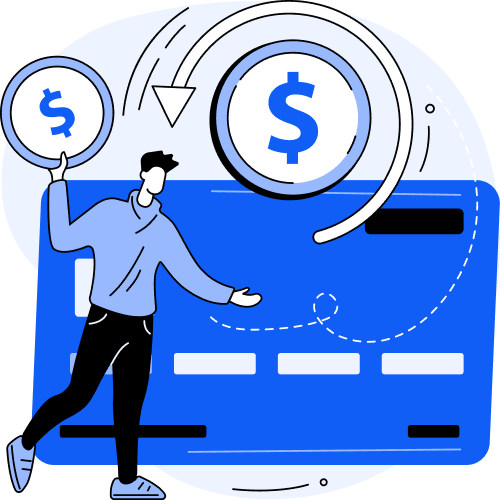 Cashback features at a glance
Easy to get
Cashback is available for new and existing clients
Easy to earn
Trade and withdraw received rewards
Easy to use
Cashback is available for all account types
Sign up, trade, and get cashback!
01
Register
Take a moment to sign up
02
Make a deposit
Use your preferred payment choice with 0% commission on the deposit
03
Get cash back for your trades!
Your cashback reward will be deposited to your trading account automatically
Frequently asked questions
The cashback rate is 1 USD per million USD of notional volume.
You will get cashback for your trading on the Trade.MT4, Trade.MT5, Zero.MT4 and Zero.MT5 live accounts.
Cashback is calculated according to your monthly trading volume, on the basis of closed positions. The cashback rate is 1 USD per million USD of notional volume.
You do not need to claim your cashback or take any specific actions to get it - we'll credit your accounts automatically during the first five calendar days of each reporting month.
Each trading account can have only one active bonus at a time and each trading account can participate only in one promotion provided by the Company at the same time. You may participate in different promotions with separate trading accounts opened in the same Dashboard.
Positions with duration of less than 15 minutes, or with profit/loss values less than two typical spreads of the traded instruments, as well as positions on single share CFDs and ETF CFDs will not be taken into consideration for calculation of the rebate amount.
The full Terms & Conditions are presented at the following link.