EUR/USD
4 hour
The EUR/USD break above resistance (red) could see price approach the Fibonacci targets of wave 5 (purple) which could complete wave 3 (green). Price is now close to broken resistance levels, which is indicated by the support zone (blue box).
1 hour
The EUR/USD bounced at the 50% Fibonacci level of wave 4 (brown) but still needs to break above the resistance trend line (red) before an uptrend continuation is likely.
USD/JPY
4 hour
The USD/JPY uptrend seems to have completed 5 waves (orange) within wave C (brown) but an extension of the trend is always possible as long as price stays above the support trend line (blue). A bullish break above 114 could see price test 115 and perhaps 116.
1 hour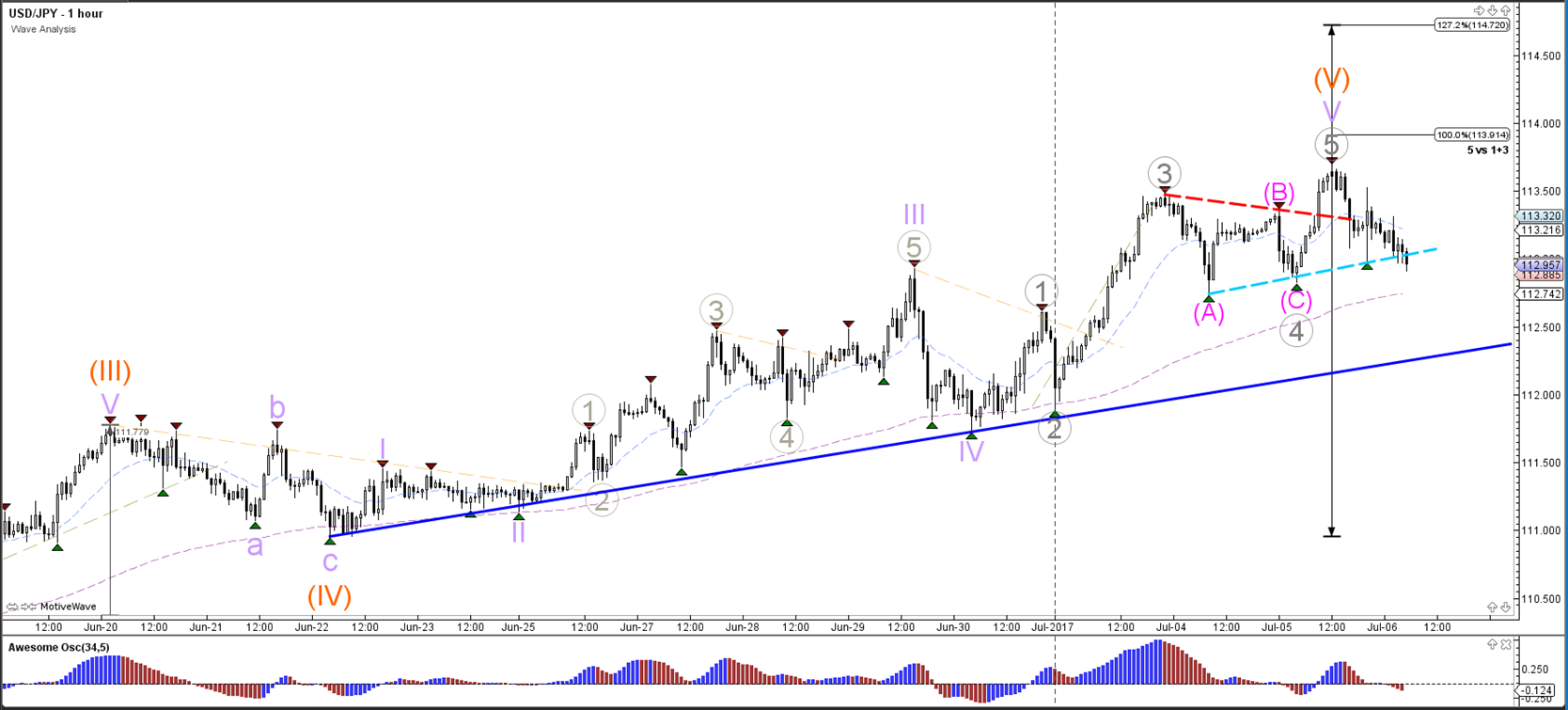 The USD/JPY is trying to break a local support trend line (dotted blue) but price has a key psychological support level of 112.50 nearby which is a key break or bounce zone.
GBP/USD
4 hour
The GBP/USD bearish price action is starting to move correctively and a break above the resistance trend line (orange) could start an uptrend continuation towards the 423.6% Fibonacci target.
1 hour
The GBP/USD failed to break below the 61.8% Fibonacci of wave 4 vs 3 and invalidate the wave 4 (purple). A break above resistance (orange/red) would indicate the potential for price to continue towards the Fibonacci targets.
Follow @ChrisSvorcik on twitter for latest market updates.
Connect with Chris Svorcik on Facebook for latest Forex and education tips.