USD/JPY
4 hour

The USD/JPY is in an uptrend channel which is now approaching the 110 round level and 38.2% Fibonacci level of potential wave D (light purple). This could be a new bounce or break spot. A bullish breakout could see price make a continuation towards the 50% Fib whereas a bearish bounce could see price complete wave W (pink).
1 hour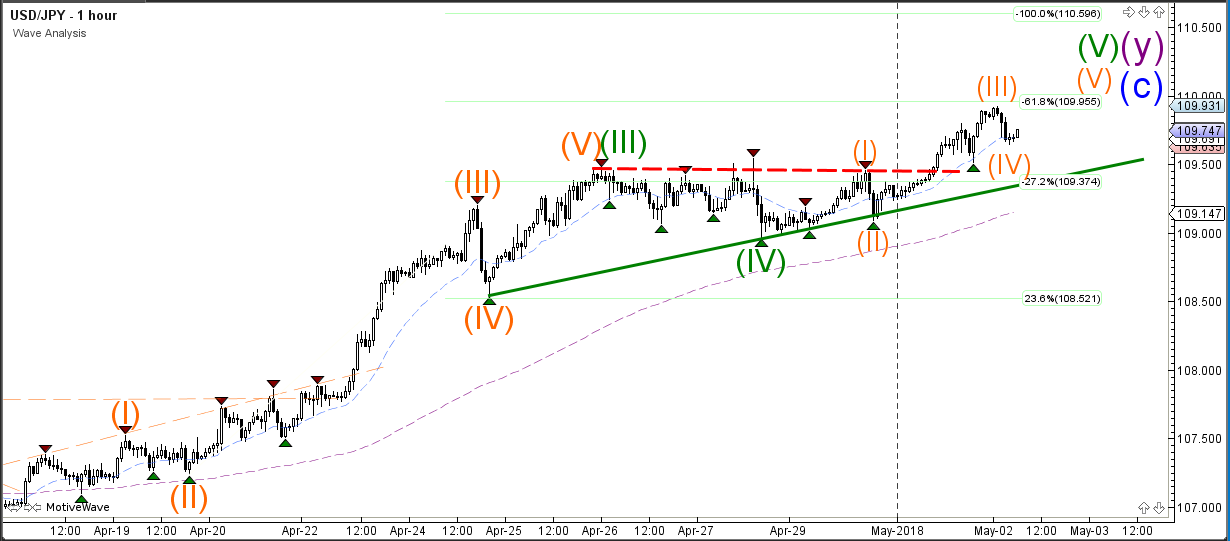 The USD/JPY bullish breakout could see an extension within wave 5 (green) with another internal 5 waves (orange). The current wave 4-5 (orange) pattern is invalidated if price breaks below the top of wave 1.
Good trading,
Chris Svorcik
P.S. Don't forget to follow Admiral Markets on Facebook – or @AdmiralMarkets on Twitter – for the latest market updates.