GBP/USD
4 hour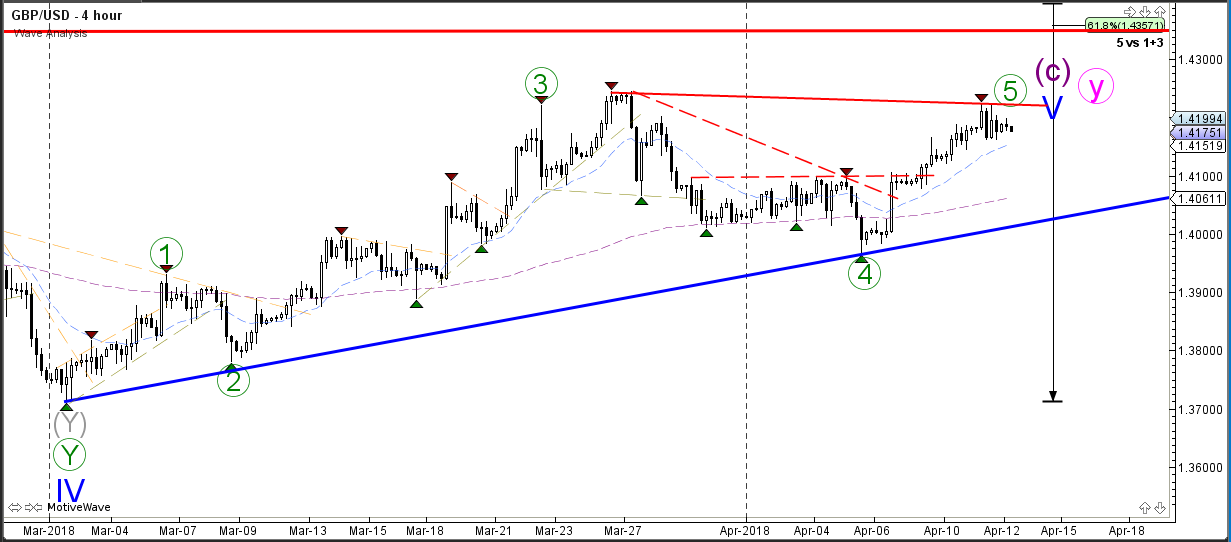 The GBP/USD bullish trend is testing the previous resistance levels (red), which could complete a wave 5 (green) pattern and start a potential reversal. A break below the long-term support trend line would confirm a larger bearish reversal.
1 hour
On the 1 hour chart, the GBP/USD could be building a wave 4 (grey) retracement pattern. The alternative is that price already completed the wave 5 (grey) at the previous high. The Fibonacci levels of wave 4 are important because they could act as potential support levels whereas a break above resistance (red) could indicate a bullish continuation.
Good trading,
Chris Svorcik
P.S. Don't forget to follow Admiral Markets on Facebook – or @AdmiralMarkets on Twitter – for the latest market updates.