Introducing Trader's Room 3.0!
February 12, 2019 11:00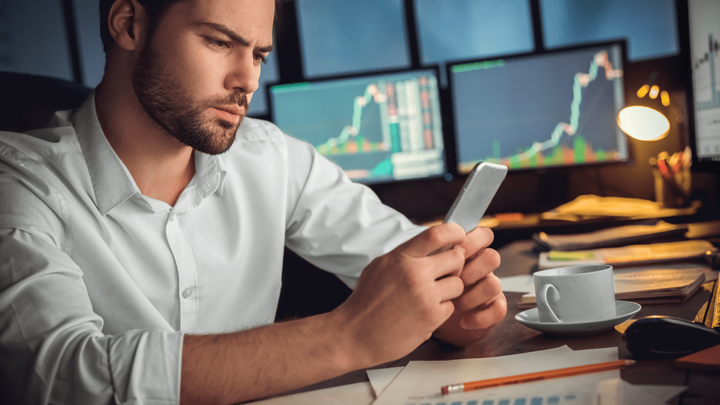 Admiral Markets is excited to announce the release of Trader's Room 3.0!
If you want to trade with the best tools on the market, YES - you can do so with Admiral Markets! Trader's Room is the Admiral Markets client dashboard, where you can create both demo and live trading accounts, access your existing accounts, deposit or withdraw funds, download the latest trading software and more.
The new and improved Trader's Room comes with a whole host of upgrades to create a better experience for Admiral Markets' clients, including:
Top-notch security: Following extensive security auditing, you can rest assured that your account information is safe, being protected by tested and proved security practices.
Absolute reliability: Trader's Room is now more reliable than ever, having undergone comprehensive testing.
Lightning fast: Trader's Room is built using scalable, high-performance technology, which means your accounts, tools and platforms are all available in an instant.
User friendly: Our user experience team mapped out the entire Trader's Room user journey, to ensure that all of our clients have the best possible account management experience.
All qualified existing Admiral Markets' clients were migrated from the previous version of Trader's Room (Trader's Room 2) to Trader's Room 3 on January 25, 2019.
Note that the roll-out of Trader's Room 3 is just the first step of the optimisation process - the Admiral Markets team is currently working on a range of new features that will be released over the coming months, so stay tuned!
New to Admiral Markets? Open an account today!
If you're thinking about trading with Admiral Markets, the first step to get started is to open a brand new Trader's Room account.
With Admiral Markets, you can say YES to:
Our best spreads ever: Typical spread of 0.6 pips on the EUR/USD, and 0.8 pips on the DAX30 CFD
7,500+ instruments, including CFDs on Forex, stocks, commodities, indices and more
The world's most popular trading platform - trade anywhere, on any device
The strongest regulation, strongest regional client support and strongest global offers
And with your Trader's Room account, you can open a live or demo trading account, download the latest trading software or trade directly from your browser, and deposit and withdraw funds.