Meet Our New Management Team
May 10, 2017 16:04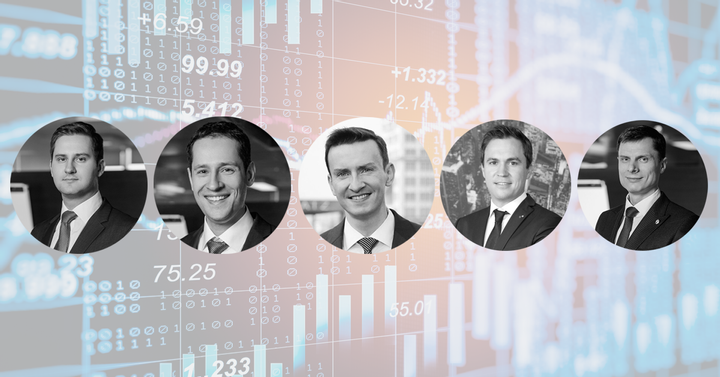 Dear traders,
We're delighted to introduce you to Admiral Markets Group AS' new management team, who will be in charge of the day-to-day operations and implementing strategic decisions. Sergei Bogatenkov and James Chernikov have remained part of the board, while three new board members were appointed to complete the team: Jens Chrzanowski, Mindaugas Deksnys and Victor Gherbovet.
The managerial team brings with them an updated set of goals for the direction of the company. Our mission is to become a global leader in providing comfortable access to every type of financial market, while offering you relevant education, competitive trading terms, an engaging community, and quality support.
Our overriding aim is to help you achieve your full potential through:
acting as a reliable partner;
offering affordable, client-oriented services;
promoting ethics and transparency in the industry
Here's a quick overview of our new management team:
Sergei
Bogatenkov
Linkedin Profile
James
Chernikov
Linkedin Profile
Jens
Chrzanowski
Linkedin Profile
Victor
Gherbovet
Linkedin Profile
Mindaugas
Deksnys
Linkedin Profile
Over 10 years of
experience in the
consulting,
banking and
asset management.
Over 20 years of
experience in IT.
Over 15 years of
experience in the trading
and brokerage industry.
Over 12 years of
experience in the
insurance,
banking and
brokerage industries.
Over 14 years
experience in
management,
private banking,
sales and
business
development,
banking and
insurance industries.
All of us here at Admiral Markets are looking forward to this new chapter in the company's history and are excited about what the future has in store. With fresh ideas and a wide skills-set, we're confident that our management team will lead Admiral Markets to great achievements.
Kind regards,
Admiral Markets