FXStreet Awards: We've Been Nominated!
January 26, 2017 13:13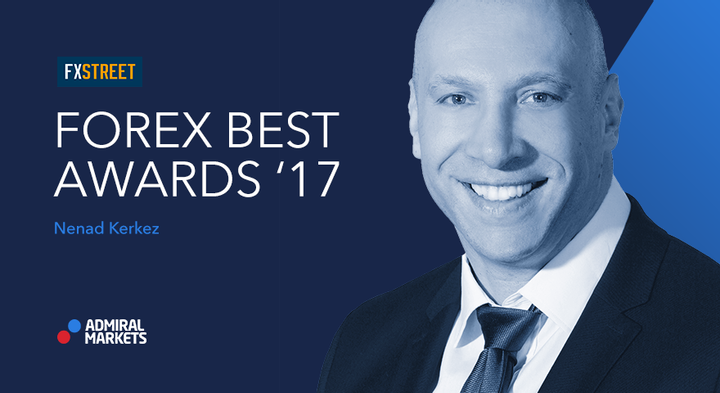 Dear traders,
The Forex Best Awards 2017 by FXStreet are back for the seventh year in a row, rewarding the very best analysis, educational content and contributors from the previous year.
We are delighted to announce that Admiral Markets has been nominated under the category "Best Sell-Side Analysis Contributor", while our reputable analyst, Nenad Kerkez — aka Tarantula — has been nominated under two categories: "Best Speaker" and "Best Video/Podcast". For the latter, Nenad has been nominated on account of his fantastic webinar on "US Presidential Elections 2016 and the Impact on Forex and Financial markets".
As you know, it's our mission to increase trader awareness and general education and so we're very happy to see Admiral Markets and one of our best analysts nominated for such prestigious awards.
Nenad Kerkez has been an analyst and full time trader in the global market for eight years. He has been one of the most prominent members of Forex Factory and he's well respected by traders from all over the world.
If you'd like to vote for Admiral Markets and Nenad Kerkez please do so by filling in FXStreet's survey. Voting closes on 3 February, 2017 so you'll need to hurry!
Kind regards,
Admiral Markets