Admiral Markets offers top ecommerce stocks!
March 27, 2020 11:00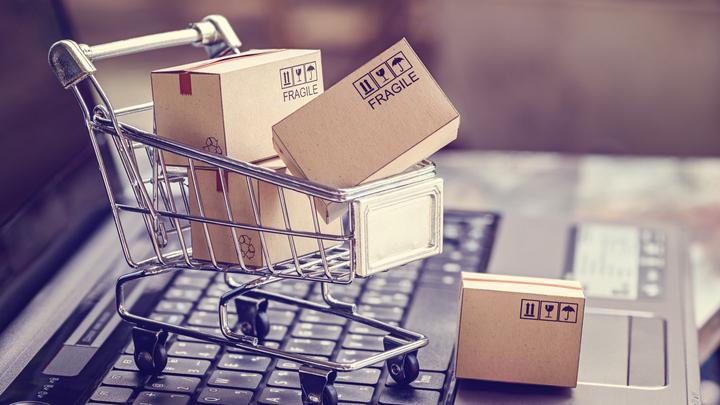 While the coronavirus, or COVID-19, may have disrupted global economies, not all sectors are suffering. In fact, some sectors are expected to come out on top due to changing consumer behaviour during self-isolation.
One such sector is ecommerce, with online sales growing by 52% and conversion rates increasing by 8.8% when compared to the same time last year. This has led to many online retailers, like Amazon and Walmart, warning of limited delivery availability due to the increase in demand.
Do you think this means there'll be a spike in ecommerce stock value? And, if so, how can you take advantage of this trend?
You can trade and invest in thousands of global stocks with Admiral Markets, including the following ecommerce brands:
Amazon (AMZN) - Amazon recently announced it was planning to hire 100,000 new warehouse and delivery workers in the US due to increased demand due to the coronavirus pandemic, demonstrating the company's confidence in its future growth.
eBay (EBAY) - Initially launched to allow people to sell their second-hand goods, today eBay is used by major brands as a marketplace, with 80% of products on eBay being new products. It also has a recent history of exceeding earnings targets, which puts the company in a good position to weather the coronavirus storm.
Wal-Mart Stores Inc (WMT) - As the world's largest retailer, with products available in 70 countries, Wal-Mart manages an average of $32bn in inventory. Wal-Mart has also been transitioning into ecommerce, with several acquisitions over the last few years, including Modcloth, Shoes,com and Jet.com.
ALIBABA.COM LTD ADR (BABA) - As the most dominant ecommerce company in China (the world's most populous country), Alibaba even has its own ecommerce ecosystem, with its own payment service (Alipay) its own content hub (Taobao) and investments in cloud computing and gaming.
JD.com ADR (JD) - JD is Alibaba's biggest ecommerce competitor, which has experienced rapid growth due to their investments in technology. One example is a plan to build 150 drone launch centres to improve rural delivery capabilities. JD also is in a strategic partnership with Wal-Mart.
The Home Depot Inc (HD) - As the world's largest home improvement chain, Home Depot has recently found success with acquisitions of related companies. It is also the most-visited home improvement website, with 120,000,000+ annual visits.
Trade long and short with Trade.MT5
With Trade.MT5, you can access over 3,000 of the world's top markets via CFDs (contracts for difference).
Why choose Trade.MT5?
Trade 3,000+ of the world's favourite international stock CFDs, plus CFDs on Forex, cryptocurrencies, indices, commodities and more
Cut your trading costs with tight spreads and low commissions
Trade on the world's most popular trading platform, MetaTrader 5, with Admiral Markets' exclusive MetaTrader Supreme Edition plugin
Start trading today, with minimum deposits from just $100
Buy and hold with Invest.MT5
Invest.MT5 empowers traders to invest in 4,000+ shares and 200+ ETFs, all from the world's number one multi-asset platform, MetaTrader 5. Here are just some of the reasons to open an Invest.MT5 account:
Invest today with minimum deposits from just €1!
Manage your investing and trading portfolios from a single Trader's Room account
Diversify your portfolio with long-term investments, alongside short-term trades
Generate potential passive income with dividend-paying stocks
Commissions from just $0.01 per share with minimum transaction fees of $1 in US stocks
Ready to get started? Log into Trader's Room now to begin your application for an Invest.MT5 account.