The Admirals App is now on the Huawei App Gallery
April 28, 2021 12:30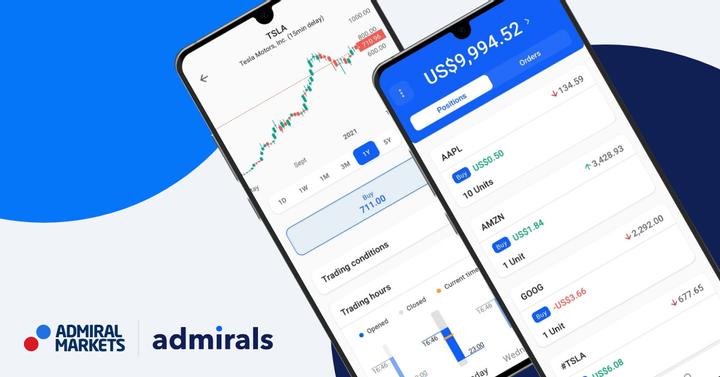 Dear traders,
We are happy to announce that the groundbreaking Admirals app is now available on your Huawei devices!
You can now trade more than 8,000 markets, including Forex, indices, metals, stocks, and funds via CFDs while on the go in a user-friendly environment, with convenient features such as margin previews, built-in contract specifications, customer support channels, and an invest mode for stocks, and ETFs.
To start using the app, simply:
Download and install it from the

Huawei App Gallery

Transfer funds within the app or via Trader's Room in your web browser to the mobile account, which is created the first time you log into the mobile app.
This app was developed entirely in-house, and includes many state-of-the-art features such as dynamic top charts, money management and investing tools, and much, much more.
Happy trading!
Kind regards,
Admirals
Not a Huawei device owner? No problem!
The Admirals App is available on all leading app stores, including the Apple App Store and Google Play! No matter where you are or what device you use, you can always trade with Admirals.