Admiral Markets wins Germany's best-broker award two years running
February 17, 2016 10:59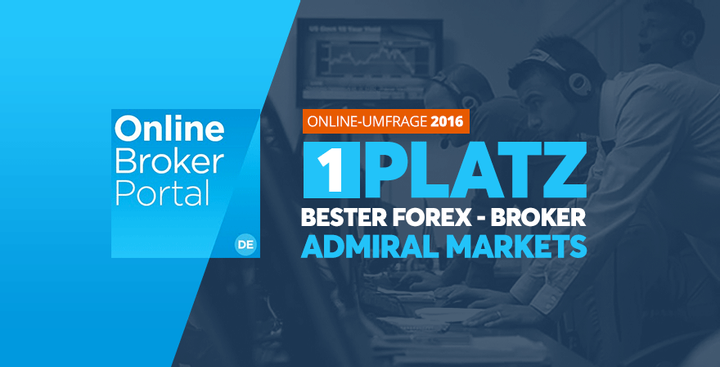 Dear Trader,
For the second consecutive year, the readers of OnlineBroker-Portal.de have voted Admiral Markets UK as the Leserwahl 2016 Best Forex Broker.
"Already in 2015 and now in 2016 we have received this Leserwahl 2016 Best Forex Broker award," says Admiral Markets Germany spokesperson Jens Chrzanowski. "This summer we will celebrate the fifth anniversary of Admiral Markets being present in Germany and have already celebrated winning many prestigious awards since we first moved."
Admiral Markets and the entire Berlin-based customer service team, wishes to take this opportunity to once again thank all their customers. "The award confirms that we are doing a great job," says Jens. "Our team works hard to offer customers the best service daily and we intend to be even better. Our customers can look forward to some exciting innovations and technological innovations for 2016."
OnlineBroker-Portal.de is an independent provider of news and information on the topics of exchange and stock trading.
Sincerely,
Admiral Markets