Admiral Markets hosts annual new year events across the Baltics
January 11, 2016 09:55
Dear Trader,
2015 was another great year for our Baltic customers, so we were pleased to celebrate this success with annual festivities in Estonia, Lithuania and Latvia.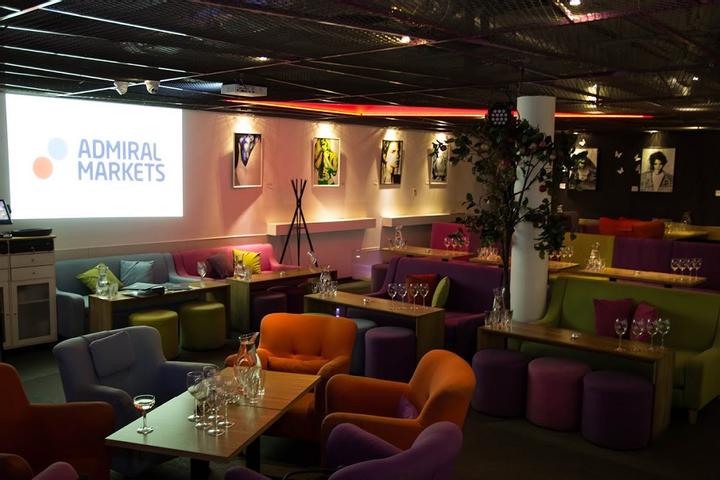 Admiral Markets annual customer event, Estonia

In Estonia, we invited our most active customers to Tallinn's fabulous Butterfly Lounge. An opening speech by company vice president Dmitri Laush highlighted last year's business achievements and outlined plans for the year ahead. Then bartenders began mixing our trademark corporate cocktail - the red and blue EUR/USD - while a live DJ and instrumental trio entertained guests. We also gave each of the assorted business partners and in-house professional trading guests, a gift to show our thanks for choosing to trade with us.
Admiral Markets annual customer event, Lithuania
In Vilnius, we welcomed our guests to the Hotel Radisson Blu Lietuva. The event opened with a presentation of our insights on the current state of global markets, forecasts for the coming year and a summary of relevant events for the passing year. The traditional guest of honor this year was journalist, bestselling author, producer and TV host Andrius Tapinas. Each guest received appreciation gifts, including a copy of the book My neighbor millionaire signed by our Lithuania director Mindaugas Deksnys.
Admiral Markets annual client event, Latvia
In Riga, we met our clients in the VIP lounges of the Arena Riga for the ice-hockey match of the season - Dinamo Riga vs. Torpedo Nizny Novgord. Appreciation gifts and great food completed the evening.
Admiral Markets annual client events worldwide
The Baltics were not the only region to enjoy our thanks for last year's trading efforts. We also held customer events in Chile, Australia and the United Kingdom.
Sincerely,
Admiral Markets