Announcing the Admiral Markets Card - A new way to pay.
December 17, 2020 15:30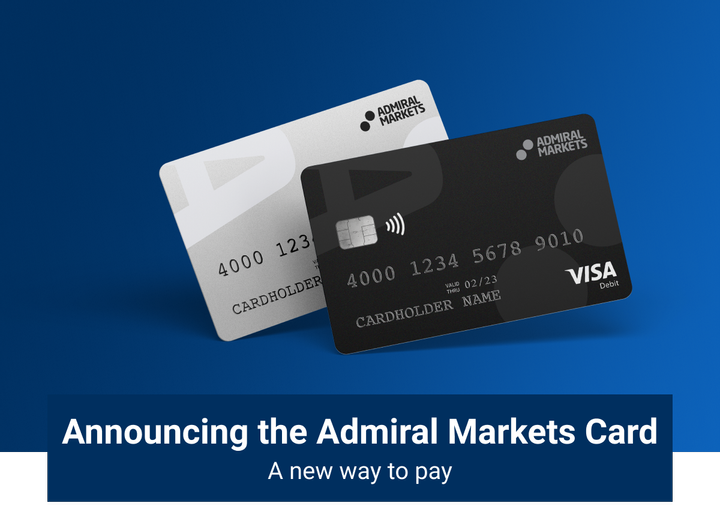 Dear traders,
Admiral Markets is excited to announce the groundbreaking new Admiral Markets Card for Admiral Markets Cyprus.
With this card, which comes in both physical* and virtual forms, you can take charge of your Trader's Room account like never before. Seamlessly and instantly put your account wallet's funds to work with a simple, all-in-one service.
The virtual card is free and available to everyone with a live account, the quick and easy application is now on your Trader's Room Dashboard, and the physical card is available for just 10 Euro. Transfer funds from your wallet to your card with just a few clicks, and spend your returns any way you wish. From online shopping to cash withdrawals at ATMs, never before have your returns been so accessible.
From the markets to your pocket, apply for the Admiral Markets Card today.
Kind regards,
Admiral Markets
*Physical card to be available February 2021