Best Forex Simulator Software
Reading time: 12 minutes
This article will explore the best Forex simulator software, providing traders with a detailed breakdown of how to use Forex simulator software, how to choose the best simulator software, how to use the daytrading simulator, how to use Forex strategy tester, and much more!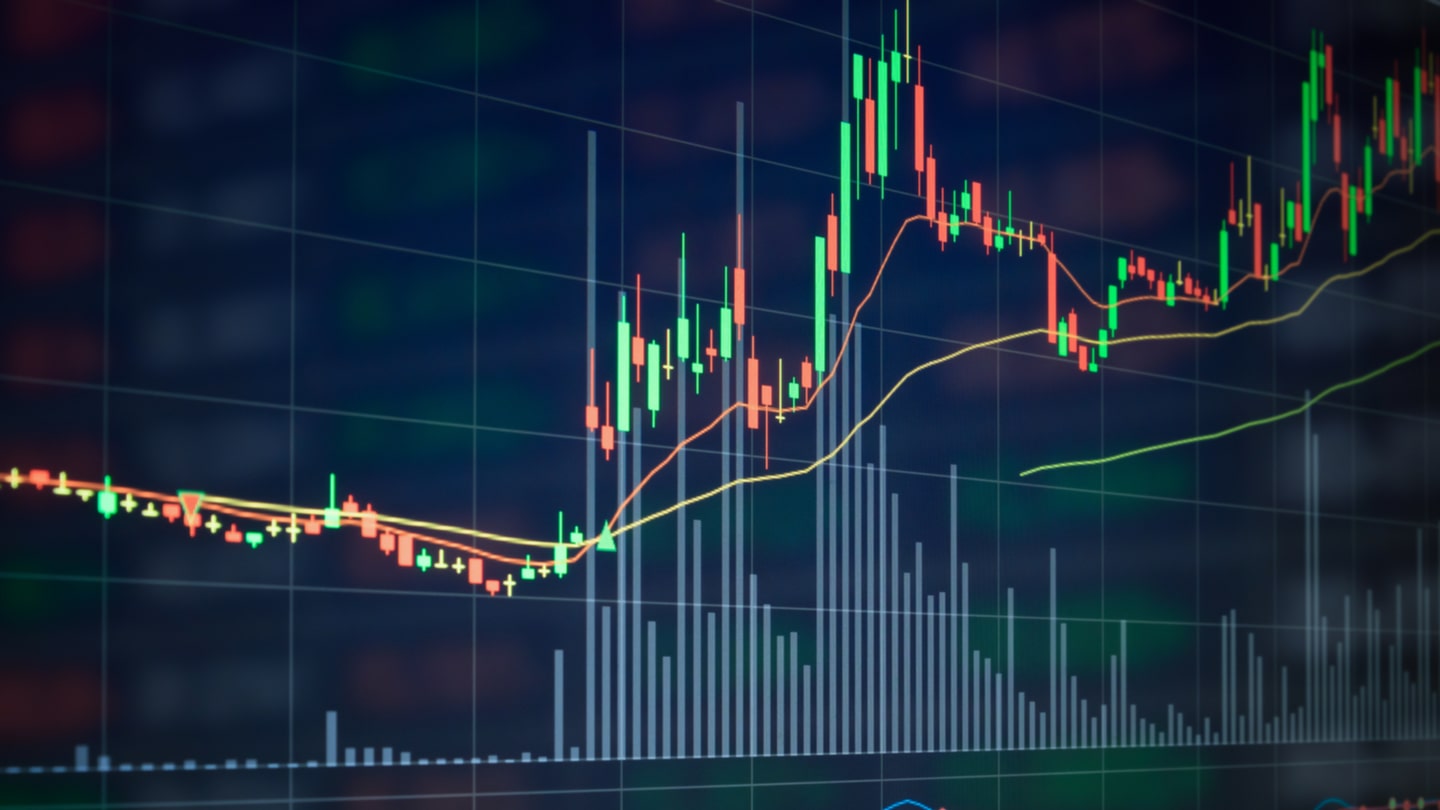 Forex simulator is a trading software that simulates market conditions, creating an impression of a live trading session. The usual aspects of trading, such as opening, modifying, and closing orders, remain the same.

The key features of Forex simulators are as follows:
Live simulation and market updates;
Risk-free Demo account trading;
Inclusion of all trading features and functions;
The ability to test any Forex strategy.
While a degree and strong analytical skills can certainly help you succeed in trading, they will do little good without live practice. Some believe mastery requires 10,000 hours of practice. Generating success in trading will likely necessitate similar diligence. At any rate, you don't want to lose money while getting the practice you need. Using Forex simulation software on a demo account allows you to learn the ropes and avoid putting your hard-earned money at risk.
How To Know It's The Best Forex Simulator Software
There are two types of trading simulation software:
The first one uses a simple algorithm to mimic the broader market.
The second one is a sophisticated trading platform, which offers a far more realistic market experience.
While both can be useful, the latter provides much greater value. Let's review the most important factors involved in selecting the right trading software:
Ensure A Real Market Environment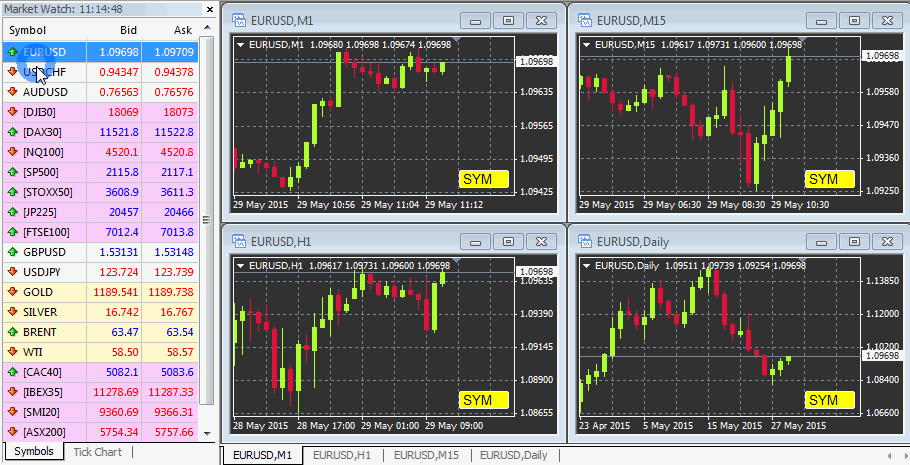 Source: Admiral Markets H4 MT4SE, USD/JPY H4, July 6 2016, 11:14 Platform Time
Having a live pricing feed is crucial in Forex trading simulation software. This feature will provide you with real-time price data. Without this information, you will not be able to evaluate your trades effectively.
A Flexible Deposit Amount
When you're ready to begin practising with a demo account, it's important to use a paper amount close to the sum you expect to use for live trading.
Practising trading with a demo account will:
Grant you the opportunity to learn more about the software platform;
Give you a chance to develop and test strategies.
Remember that any strategy you use should incorporate stop-losses, take-profits, and margin levels.
Choose An Advanced Trading Platform
When you start trading with a demo account, it's important to work with a Forex simulator software that is sufficiently advanced. If you just pick the most user-friendly platform, you may need to upgrade later due to missing features. Starting out with an advanced platform like MetaTrader 4 Supreme Edition (MT4SE) might save you time in the long run.
Also, please keep in mind that if you don't want to day trade, an advanced platform is not as vital. Fortunately, Admiral Markets has developed a special software in cooperation with FXblue that is a part of MT4SE. Whether you are looking for a minimalist software or a powerful tool, your trading simulator allows you to manually test your trading strategies based on historical data and analysis of the results.
One additional way to find a good Forex or a CFD trading simulator is to search for a flexible backtesting feature. The MT4SE platform offers the best day trading simulator which allows you to backtest manual strategies with historical data. This trading simulator can test various strategies under different time frames. So make sure to go out and find popular strategies and try them out. You never know how effective these strategies will be until you try them.
Step-By-Step Guide To Use Forex Strategy Tester and Daytrading Simulator
We will start with the strategy tester first. This is our best CFD simulator for simulated CFD trading. Once you've installed the MT4SE platform, you can start by pressing Ctrl+R or by clicking the button (as shown in the example below). You need to select the preferred time frame window, and make sure that you have enough historical data loaded up. It is recommended to properly adjust your account balance to match your live account.Once completed, click the Start button. In this example, we will use the Master Candle template, and will simulate (approximately) the last six months of trading (01.01.2017-05.07.2017).
Source: Admiral Markets H4 MT4SE, USD/JPY H4, July 6 2016, 17:35 Platform Time
To ensure a maximum compromise between speed and quality, apply these settings:
Model: Open prices or Every tick;
Visual mode: Checked (to ensure visual backtesting data);
Period: Select a period that matches your trading strategy;
Spread: Current.
Testing tips:
The slider just after the visual mode option allows you to speed up or slow down the visual backtesting process.
If you use the Every tick model to test your Forex strategy - bear in mind that it might take a really long time to finish backtesting.
The Every tick should be the most accurate, but also the slowest one.
Backtest and backtest again – until you discover profitable settings.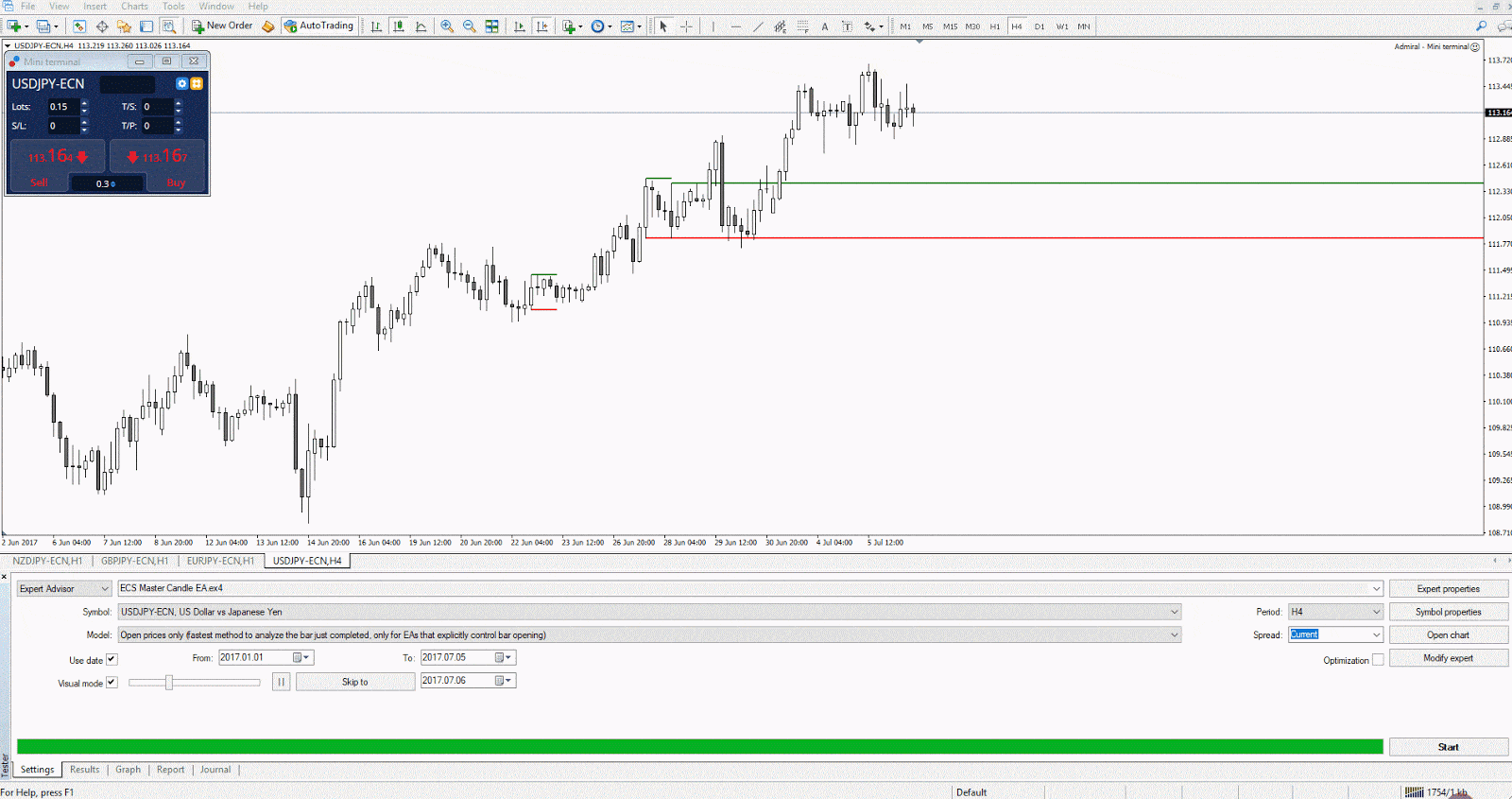 Source: Admiral Markets H4 MT4SE, USD/JPY H4, July 6, 18:00 Platform Time
Once finished with the visual backtest, click the Results or Report tab and view the result. In the example below, we can see that the Master Candle strategy has produced approximately 6.72% ROI (Return On Investment) during the tested period.
Source: Admiral Markets Strategy Tester, MT4SE
After you finish with testing, you will be able to publish and print the result (see below).
Source: Admiral Markets Strategy Tester (Personal), MT4SE
Testing Manual Strategies Using Admiral Markets Day Trading Simulator
Day trading simulation lets you place market and pending orders, set trailing stops, alter the s/l and t/p on orders by clicking on the chart, save complex order definitions as templates, quickly close all open orders, and access many more features that are not available as standard in MetaTrader 4. One of the best things you can do with our strategy tester is to use historical data to test manual trading strategies.
Here's how you can do it:
Open the strategy tester by clicking on the icon or pressing Ctrl+R. Choose the expert advisor titled Admiral – Trading Simulator.ex4, then set your trading instrument and a time frame. If you do not know which testing model to use specifically, choose Open Prices only. Only use other settings if you have enough experience. Next, choose your preferred time window. You need to make sure that enough historical data exists for this period. Additionally, enable visual mode. To make the simulation more authentic, adjust the initial account balance in the EA options to match your live account. You can do this by clicking Expert Properties within the MT4 simulator window, and then by clicking on the Testing tab.
Source: Admiral Markets Strategy Tester, MT4SE
To ensure maximum compromise between speed and quality, apply these settings:
Model: Open prices;
Visual mode: Checked (to ensure visual backtesting data);
Period: Select a period that matches your trading strategy;
Spread: Current.
Source: Admiral Markets Trading Simulator MT4, USD/JPY, 4h Chart, Data range: 01.01.2017- 05.07.2017
You can apply different templates, add your indicators, trade normally, and see if your strategy worked or not. The major advantage of daytrading simulation is the ability to backtest your strategy through different time periods. In the example below, you can see the example of backtesting using a custom template. The end result was +1.748 EUR of profit.
Source: Admiral Markets trading simulator MT4, USD/JPY 4h chart 01.01.2017-05.07.2017
The Day trading simulator will also allow you to thoroughly analyse your trading activity if you press the 'Analyse' button within the Mini Chart window.
The Strategy Tester And Day Simulator Trading Tips
Smart Lines
The Smart Lines use line objects drawn on an MT4 chart as the stop-loss or take-profit for positions. They provide three main features:
Trend-line stop-loss (or take-profit);
Multiple partial stops at different prices (i.e. partial closes at different price levels);
Time-based stops (e.g., close all positions at midnight).
In order to create a smart line, just do the following:
Draw a horizontal line, a vertical line, or a trend-line on the chart;
Hold down the Alt key while clicking on the line.
A window (such as the example below) will then pop up, allowing you to choose which action the line should take.
Source: Admiral Markets Trading Simulator MT4, USD/JPY, 4h Chart, 01.01.2017-05.07.2017
Speed Trading Tip
The main way of controlling the speed of the Simulator is to use the slider next to the Visual Mode box, which contains values between 1 to 32.
The effect of the slider depends on:
How powerful your computer is;
How many indicators you add to the simulator;
How many ticks are in each simulated bar.
As a general rule:
Value 32 on the slider will be extremely fast.
Values 28 to 31 will be between 10 and 20 times faster than in real life (e.g., an M15 bar is simulated within 1 minute).
Values 20 to 27 will be between 2 and 5 times faster than in real life.
Values below 10 will be at approximate real-life speed (i.e. each M15 bar takes 15 minutes).
You can also experiment with the slider to find the best combination for your computer, and how quickly you want the simulation to run. Additionally, you can also control the speed of the simulation further using the EA's SpeedFactor property. You set this by clicking on the Expert properties button in the strategy tester, and then by altering the Value property on the Inputs tab.
Source: Admiral Markets Trading Simulator MT4
The SpeedFactor parameter slows down the simulation. The larger the value, the slower the simulation. For example, you can create a simulation speed between values 31 and 32 on the MT4 slider by setting the slider to 32, and then adjusting the 'Speed Factor' to a non-zero value.
The Key To Successful Paper Trading
After choosing the best Forex simulator software, you should determine which goals you want to reach before moving on to a live account. Whatever you do, remember not to overtrade paper. Many traders have a hard time figuring out when to transition from using a demo account to a live account. The choice is yours. Simply create your goal for transition.
For example, monthly returns of at least 3%, or a profit of $1,000 for three straight months without losses. Regardless of whether you are using Forex/CFD simulation software, or a live account, don't be afraid to fail. Traders often produce losses, especially towards the beginning of their trading careers. If you exercise risk management within your trading, you can manage the risks effectively, and may be able to avoid them altogether.
There are many cases of traders who failed at some point but ended up producing significant profits. For example, Jesse Livermore became famous making a fortune by shorting the stock market in 1929. However, he experienced both great success and humiliating failure during his ventures. Livermore filed for bankruptcy three times, but also became a Wall Street legend by amassing a $100 million fortune through speculative trades.
Not every trader's story is as dramatic and exciting as Livermore's. If you fear failure, you can gain experience and confidence by using risk-free Forex trading simulation software. Before trading FX professionally, it is crucial to gather experience – preferably, without losing money in the process. You can do this by educating yourself on Forex trading, and practising what you've learned by demo-trading. It is vital to evaluate each trade's success and, finally, repeat the process over and over again.
This material does not contain and should not be construed as containing investment advice, investment recommendations, an offer of or solicitation for any transactions in financial instruments. Please note that such trading analysis is not a reliable indicator for any current or future performance, as circumstances may change over time. Before making any investment decisions, you should seek advice from independent financial advisors to ensure you understand the risks.