What Is the Best Elliott Wave Software for Forex Trading?
Reading time: 6 minutes
Trading can be extremely hard work. Even if you've discovered a strategy that gives you an edge, determining your own entry and exit signals manually is laborious.
Many traders opt to ease some of the workload by automating their analysis. Automated trading software allows you to enter your variables and sit back. Your computer then does the number crunching and market watching, while you just wait for signals.
This is the case for many popular indicators. However, there has been a growing demand for Elliott Wave trading software in recent years. This is despite the fact that using the theory can be demanding, especially for less experienced Forex traders.
Which is why so many find themselves looking for Elliott Wave software. It can significantly simplify the whole process, plus it gives you the ability to use this type of software.
But not all trading platforms function well with Elliott Wave software, and not all software is created equally. Many companies promise cutting edge technology, but fail to deliver effective entry and exit points.
Let's face it – having an automated trading system is no use if it's losing money. So choosing software to replace your own analysis, is no easy decision.
In this article, we're going to explain what Elliott Wave analysis is, and discuss the best Elliott Wave software for Forex trading.
What is Elliott Wave analysis?
The Elliott Wave principle is a type of technical analysis, developed from theory developed by Ralph Nelson Elliott.
Elliott was an accountant who spent years studying the stock market. His published books and articles outlining his method for forecasting financial markets.
The theory is elaborate, but the core idea is that market prices move up and down in wave patterns, which makes them predictable. The theory contends that price movements develop as a general pattern of an impulsive phase, followed by a corrective phase.
The impulsive phase is composed of five waves – each with a net movement in the direction of the overall trend. The corrective phase comprises three waves – each with a net movement against the overall trend.
These waves comprise smaller wave patterns with their own structures – that can, in turn, be subdivided further.
The basic concept of the theory is fairly easy to grasp. Namely, markets are not random. Instead, they follow predictable patterns that are common to many indicators.
However, the details of the method get complicated quickly. And as noted earlier, the patterns can be particularly hard for beginners to interpret.
Want to know the bottom line?
Elliott Wave analysis is deeply reliant on close study of price charts. As we've already mentioned, the studying process is labour-intensive unless you automate it.
How to choose Elliott Wave software for Forex trading
Which is the best Elliott Wave software? The answer is simple – you should go for the software that will help you trade better.
Of course, you will need to try different options to decide which software best suits your trading style. Yu can start by choosing different tools that have a free trial. Any reputable trading software provider worth its salt, should offer customers the chance to preview the program first.
It is also advisable to choose Elliott Wave software that is browser-based, or has a plugin for MetaTrader 4.
This way, you can avoid installing multiple applications that may slow your machine.
When it comes to selecting Elliott Wave software for Forex trading, follow the old saying:
"If something sounds too good to be true, it probably is."
Unfortunately, you will run into companies trying to sell you systems with eye-catching claims e.g. daily payouts of 40-60% for a cost of 25 USD. It's better to avoid any company or solution that is boasting low prices for high payouts.
All too often, these amount to little more than scams.
Good quality, advanced software will demand a substantial price. Successful traders who earn significant profit each month will be willing to outlay a fee of 100-200 USD per month for software. If you are able to make returns, it's a reasonable proposition.
The software that we will review in this article is useful, but it's also expensive. However, it does come with a free trial, so that you can make an informed purchase decision.
MotiveWave review
This piece of software is well-regarded among Elliott Wave practitioners. It offers efficient analysis and automated trading functionality.
The development of MotiveWave began in early 2008. Like so many other inventions, it was born out of necessity. The company's founder realised he would have to develop the tools after failing to find an Elliott Wave package that offered everything he wanted.
So what's so good about MotiveWave?
MotiveWave' software has evolved to meet the modern trader's needs. Users have the ability to pick and choose the features they need. This means you avoid paying for features you don't use.
Charts by MotiveWave range from the basic charts package that comes with a one-time fee of 99 USD to the ultimate suite of MotiveWave software, with a one-time price of 1,595 USD.
The fees cover a lifetime licence, with free updates for the first year. It's also worth noting that there are optional fees for annual updates. It makes sense to check what kind of package fits your needs best.
MotiveWave offers eight additional modules to enrich its software. Among the options available, there are:
simple Elliott Wave
automated Elliott Wave
Gann
advanced Fibonacci.
When selecting your Elliott Wave software for Forex trading, it's also worth considering what supplementary material is provided.
One of MotiveWave's strengths is its large library of education material. The app provides you with many video tutorials to guide you through:
the software itself
Elliott Wave theory and analysis
Forex trading generally.
And there's more. Using MotiveWave with the MT4 Supreme Edition suite of performance-enhancing tools - provides an extremely rich trading experience.
Free trial
As noted earlier, one of the advantages of MotiveWave is that it comes with a 14 day free trial. This allows you to determine whether the package meets your needs, before you dip into your pocket.
For software that has a free trial and an MT4 plugin, you can start implementing entry and exit signals on your Demo Trading Account. This will quickly show you what your potential trading results could be.
So don't just take our word for it. And if you decide you're not ready to pay for software, don't worry – Admiral Markets offers free analytics.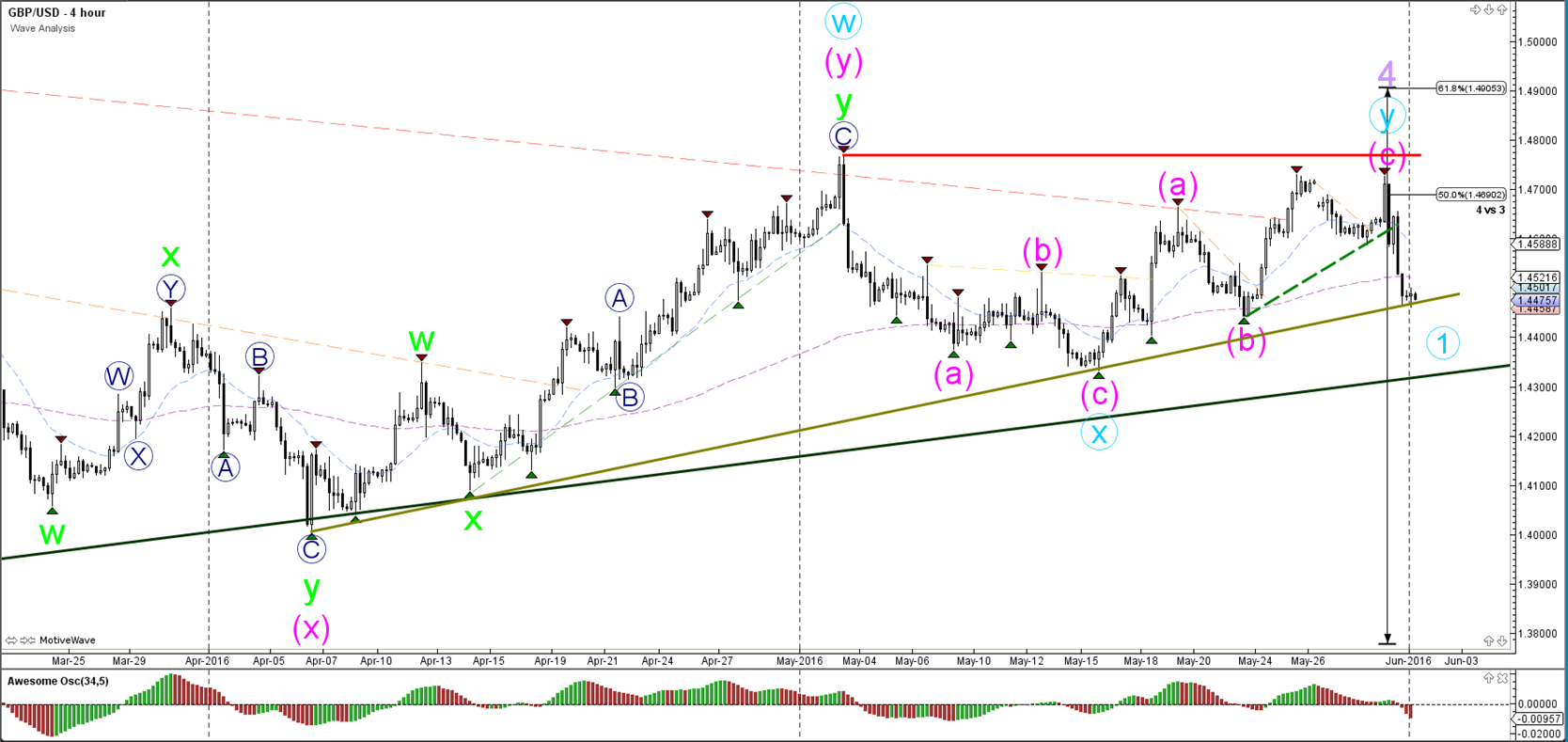 Take a look at our dedicated Wave Analysis page for daily updates.