What is a Forex EA and How Does it Work?
September 10, 2020 09:00 UTC
Forex trading does not always go smoothly and sometimes it can be frustrating. Some Forex traders can become greedy or fearful, and for this reason, they are often inclined to make bad decisions that can negatively affect their trading. One way to avoid this issue would be to use a Forex EA (Expert Advisor).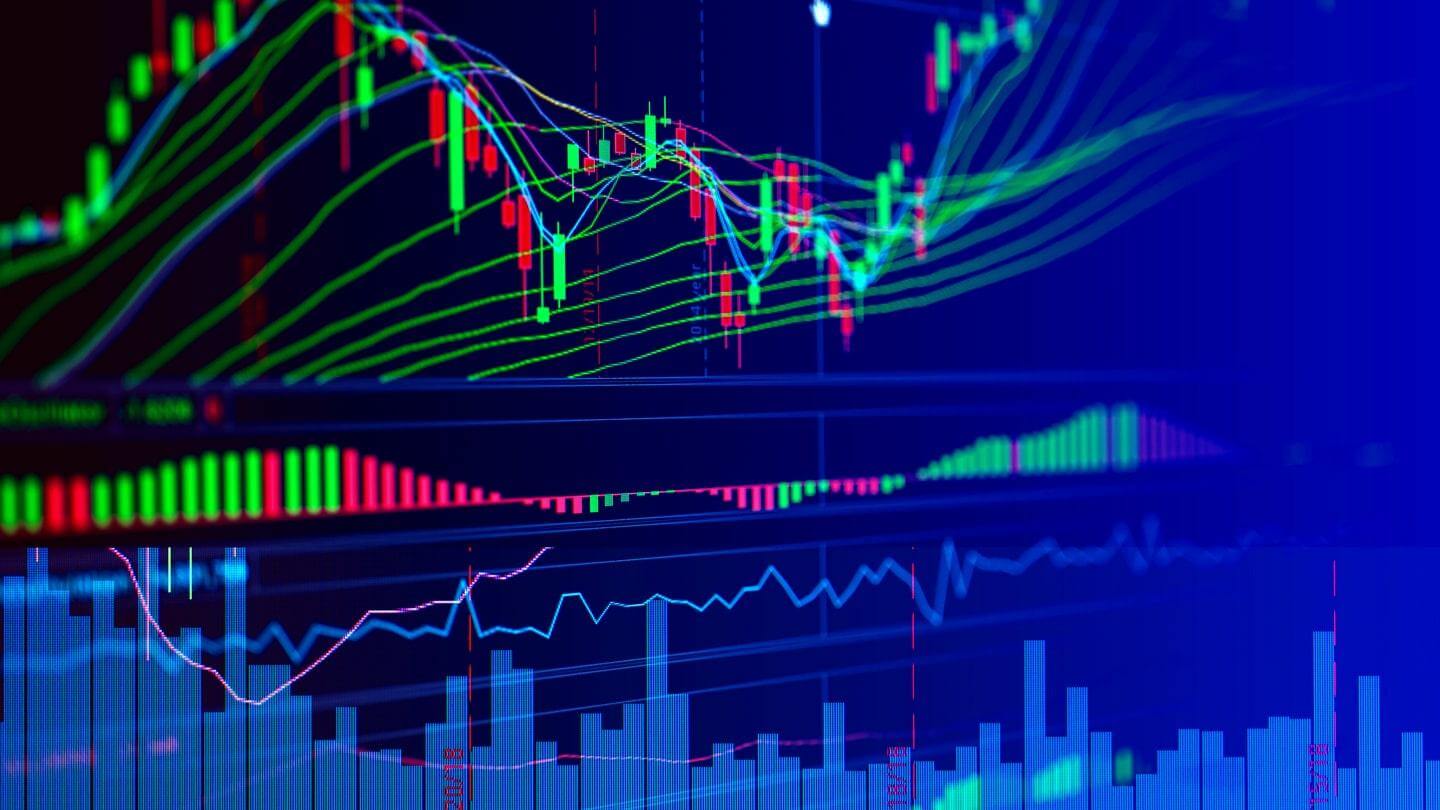 A Forex EA is an automated system, which monitors the Forex markets and provides signals upon identifying trading opportunities. Although we do not recommend any specific EAs, due to their unpredictability, some professional traders do find them to be of benefit.
The Forex market is open for trading 24 hours a day Monday - Friday. Being constantly active around these is obviously not possible for humans, however, a machine can trade for days without ever needing to take a break. Furthermore, EAs can be used on a number of FX trading platforms. Some of them allow traders to fully customise their trading systems, and then use them on a personal account, such as MetaTrader 4 (MT4) and MetaTrader 5 (MT5).
This article will focus on what Forex EAs are and how they work.
What Is a Forex EA?
The first question is - what is an Expert Advisor? As mentioned earlier, an EA is a Forex automated trading system. In MetaTrader, they are written in MetaQuotes Language 4, and are developed for use under the MT4 and MT5 trading platforms.
EAs can be programmed to automatically generate trading signals and notify you of trading opportunities. Another type of automated trading system is a Forex robot which, like an EA, is a program that works to identify market patterns and generate trading signals. However, unlike an EA, a Forex robot can also automatically trade on a trader's behalf. An EA, on the other hand, will always require a trader to manually authorise individual trades.
Every Expert Advisor is based on preset rules, but EAs can differ in the rules they follow in order to trade. As with any automated software, they reduce the chance of making emotional and irrational trading decisions, which is a common problem for inexperienced Forex traders. A Forex EA follows a very strict and is free from any human intervention.
Forex EAs can be obtained easily on the internet, usually for sale, and can be quickly installed into your trading platform without any advanced technical knowledge.
Before describing the functions of Forex EAs, we will outline the four kinds of Expert Advisors you may encounter:
The News Expert Advisor - as the name implies, the main purpose is to take advantage of various news events and big price moves that can take place during big news releases.
The Breakout Expert Advisor - is specially designed to open a trade when a price breaks through predetermined resistance and support levels.
The Hedge Expert Advisor - under this category falls any Expert Advisor that plays two respective and opposing positions, diminishing the loss on one whilst facilitating profit on another.
Expert Advisor Scalper - such EAs pursue the goal to secure small profits once they are available. This EA will open and close an endless amount of trades for any profit and could trade up to 400-500 times a day depending on market conditions.
Which Functions Does a Forex Expert Advisor Have?
The best Forex Expert Advisors can be programmed to work in multiple ways (e.g. by utilising a selection of technical indicators, such as the moving average indicator, or the MACD indicator) or by searching for necessary trends and breakouts.
By applying those diverse indicators, the EA can analyse the market, as well as the behaviour of individual financial instruments, and can generate a signal about trading opportunities.
EAs are similar to Forex robots, which are another type of automated trading software. When using strict definitions, the difference between an EA and a Forex robot is that an EA will generate signals while a robot will perform trades without any manual sign-off required. However, the terms are often used interchangeably, which means that many so-called Forex EAs are capable of far more than just generating signals.
Some Expert Advisors are designed to take full control of your account. The idea here is that it will look at your current account balance, before deciding how much of your balance can be put at risk. The general rule of thumb is to only to risk 1 - 2% of your account balance.
Furthermore, it may review the trades and decide whether there should be a trailing stop, take-profit or a stop-loss. As soon as Forex Expert Advisors have the necessary information, they also take into account the current market conditions. Consequently, you will be notified when to open a particular position.
Learn How To Trade Forex
If you need to get familiar with the basics of trading Forex, our Forex 101 online trading course can get you up to speed in as little as 9 online lessons! Get yourself on track by learning from professional trading experts with a completely FREE trading course! Click the banner below to register!
What You Should Be Aware of Before Launching Your EA
If you want to build and use your own EA, here some tips on what to do to make it work properly, outside of using an EA generator (this is a tool where you enter the parameters of your preferred trades, and the tool generates the EA program for you).
1. The Importance of Data
The first tip is to be wary of the reliability of backtesting results. You might think that great backtesting results are proof of your system being ready to prosper - unfortunately it is not that simple.
These results are dependent on the quality of the data applied in the backtest, implying that poor data can lead to unreliable outcomes. The default data in MT4 and MT5 can only reach a modelling quality of up to 90%. While this seems good, this can cause considerable differences in backtesting and the live experience, particularly on smaller time frames.
Fortunately, there are sources of freely accessible historical data and instructions on how to prepare the needed data for MetaTrader.
2. Understanding Your Execution Speed
Reliable data is the first step in adjusting an EA to trade on a live account. The next step is fully comprehending your execution speed.
MT4 and MT5 work on a trading session length of 30 seconds. If you are using a Forex EA, your session will time out automatically if there is no trading activity for more than the period mentioned above. This requires the IP address to be automatically re-authenticated with a password and a login. This can take some time, even up to two seconds with some brokers. Even though it may seem an insignificant amount of time, in times of high volatility, delays of this size can have a substantial impact on the results of your trades.
3. Debugging
If you have spent any amount of time writing a complex Expert Advisor in MetaTrader, you probably know how difficult it is to debug the code. Since the MetaQuotes policy shows that they cater more to the needs of brokers than traders, you will find that a debugger is not included in the list of available tools.
Luckily, there are some things available to make your life easier. One method is to input print functions directly into your code, although that can become very hard to manage, particularly if you have thousands of lines and don't know where the problem is. You can also download the Microsoft DebugView in order to view a methodically formatted log.
4. Test Your MetaTrader Connection
Make sure to test your MetaTrader connection. Your platform has to be turned on and connected directly to your broker to run your Expert Advisor. There is nothing more disappointing than thinking you have an EA only to find out that it has been disconnected, and is unable to reconnect. While MT4 and MT5 are designed to automatically reconnect to the server without any problem, this does not always work as expected.
If you possess multiple MetaTrader accounts, occasionally the wrong credentials are used during the process of reconnection. The best resolution is to delete your unapplied accounts from the Navigator window in MT4/MT5. Although this may not necessarily be a considerable problem, it can be quite frustrating if you are getting disconnected and your Expert Advisor is not continuously up and running.
How Do MetaTrader Expert Advisors Work?
There are a vast range MT4 and MT5 Expert Advisors available on the internet. Some of them have been developed especially for trading news events and to remain out of the market at all other times, while other EAs are meant to stay active 24/7. Experienced Forex traders who have developed their own manual trading FX systems often hire MQL4 programmers to automate their systems, thereby creating their own custom EA.
All Expert Advisors have an identical purpose, and that is to fully automate the Forex trading process and produce a profit while doing it. Expert Advisors utilise technical indicators to gauge conditions on the market, and then make trading decisions. Prior to using an Expert Advisor, it must first be attached to a chart on the MT4 platform.
An Expert Advisor can take into account dozens of factors and elements in order to decide what the next actions will be. This capacity to consider such a wide range of price affecting elements, as well as the discipline of an emotionless automated trading system, can often lead to quite a useful and successful combination.
Trade With MetaTrader Supreme Edition
Did you know that you can expand the trading capabilities of MetaTrader and boost your overall trading experience? That's right! With Admiral Markets you can download MetaTrader Supreme Edition for FREE and add extra features to your trading platform such as:
Technical analysis provided by Trading Central
Mini Terminal - for swift, hassle-free trading outside of the platform
Tick Chart Trader - for easily tracking chart movements
Real-time news available directly in MetaTrader
You can gain access to all of these fantastic features and so much more! So what are you waiting for? Improve your MetaTrader trading experience today by clicking the banner below!
Is It Possible to Use More Than One EA at Once?
The answer is yes. You can use multiple EAs on the MetaTrader client terminal. It is worth noting, however, that not all Expert Advisors work together on one terminal. This is mainly due to the fact that they will try to handle each other's open trades. Programmers tend to get around this by applying special numbers in the market entrance part of the source code.
There are some platform restrictions, however. For instance, one Expert Advisor in MetaTrader can only communicate with one trading server at any one time. If multiple Expert Advisors display a lot of activity on the same terminal, and more than one tries to communicate with the trading server, you will eventually receive 'trade context busy' errors in the logs. This occurs if you have too many EAs on a single client terminal.
In the next couple of sections, we will take a look at some of the top Forex EAs which are available online.
GPS Forex Robot
This FX Expert Advisor provider undoubtedly has something to offer to traders. If you already have experience and moderate knowledge of the financial markets, you may benefit from utilising this.
If you are trading using the MetaTrader 4 terminal, it would be preferable to use the advanced trade copier. Traders who invest a lot in the Forex markets each month often favour this product. There is no monthly subscription at GPS Forex Robot, EAs come with a one time fee.
Overall, GPS Forex Robots are user friendly and provide easy access to good customer support - contact details are clear and they answer almost immediately, which technically serves a user well.
Itic Software
Itic Software, provides FX traders with a wide variety of service. They indicate to their clients when it is an appropriate time to carry out buy-sell actions of main currency pairs on the Forex market, based on analysis
Itic Software Expert Advisors have multiple trading strategies. The wide service they offer is continuously tested by professional traders, products are not repaints, they always provide the source code and use unique mathematical algorithms only.
Do Expert Advisors Work in 2020?
EAs tend to cause quite a lot of debate on the internet. First of all, let us define the positives:
An EA does not sleep - it can work 24/7
It is deprived of any emotion
Nothing can distract an Expert Advisor from working
Expert Advisors are available for the MetaTrader trading platforms
Besides the standard disadvantages, which include the lack of creativity, there is also the fact that it is really hard to verify the accuracy of any EA, unless you have used it yourself. Let's outline two scenarios that could occur as a result of EA use:
The first one is that the Expert Advisor for MetaTrader 4 or 5 tweaks countless times, and it still cannot show steady profits on a demo account.
The second one is that the Forex EA is profitable on a demo account, but for some unknown reason, when the trader tries to apply it on a live account with their own funds, suddenly the EA does not work as well, and traders lose their money.
Conclusion
By using automated software like an EA, you can benefit from the following advantages: it can trade while you are sleeping, it is not susceptible to emotions and you can quickly run backtests. However, it is hard to ascertain whether an EA will help you to achieve consistent profits. If you are looking for a free Forex EA that works online, ensure you read plenty of reviews from other traders in order to find the best one possible.
If you prefer to build your own EA, make sure to take into account the tips we have shared to avoid unpleasant situations.
Trading Forex With Admiral Markets
If after reading this article you feel ready to apply what you've learnt about expert advisors and put it into action, our live Forex trading account is the perfect place for you to do so! Trade 80+ currencies with no restrictions on trading styles or strategies, as well as the offering of competitive spreads, localised support available in 20+ countries, a start-of-the-art trading platform with enhanced trading capabilities, and so much more. Don't delay, start trading today! Click the banner below to start trading!
About Admiral Markets
Admiral Markets is a multi-award winning, globally regulated Forex and CFD broker, offering trading on over 8,000 financial instruments via the world's most popular trading platforms: MetaTrader 4 and MetaTrader 5. Start trading today!
This material does not contain and should not be construed as containing investment advice, investment recommendations, an offer of or solicitation for any transactions in financial instruments. Please note that such trading analysis is not a reliable indicator for any current or future performance, as circumstances may change over time. Before making any investment decisions, you should seek advice from independent financial advisors to ensure you understand the risks.