The Dax30 Scalping
Reading time: 7 minutes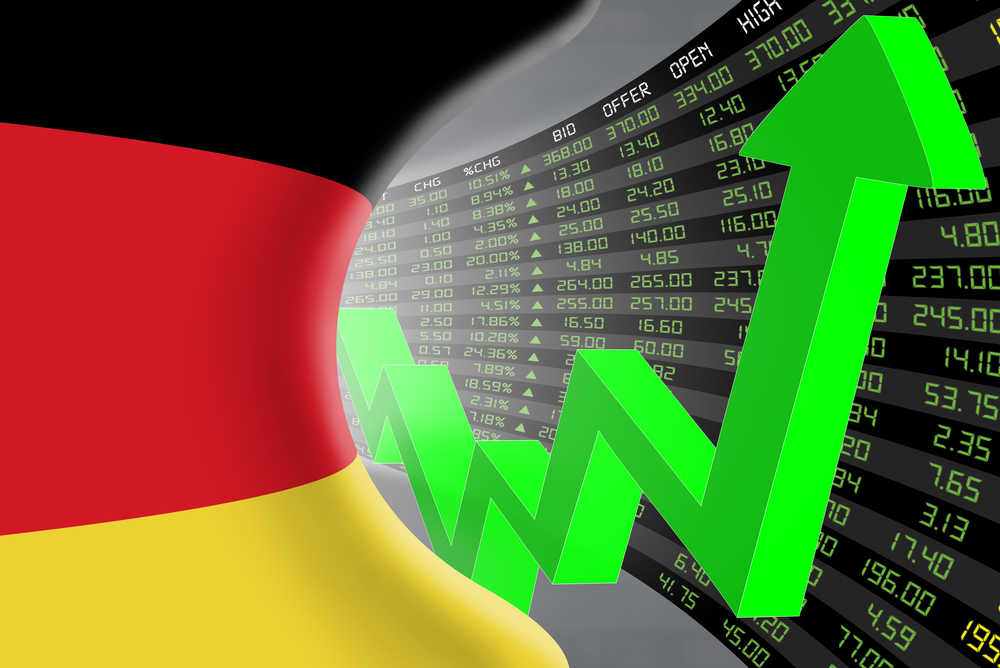 The DAX (Deutscher Aktienindex, or German stock index) is a blue chip stock market index consisting of the 30 major German companies trading on the Frankfurt Stock Exchange. Blue-chip stocks represent companies that are financially stable, well-established and provide good returns for investors, making them desirable investments. The abbreviation for the DAX index on our MetaTrader 4 and MetaTrader 5 platforms is DAX30.
Tracking the DAX Earnings
For tracking the DAX earnings and getting a deeper insight into the market capitalisation of each DAX company, there are two important websites. The market capitalisation of each DAX company.The price/earnings ratios (KGV in German). The price/earnings ratio tells us how many years of earnings it takes to pay back the price. A company with a price/earnings (P/E) ratio of 14 means that it will take fourteen years of earnings to re-pay the price. Remember, earnings is the amount a company earns in a year. The higher the P/E ratio, the more overvalued the stock. During recessions, the P/E ratio can drop below 10.
The FED and DAX30 Index
For trading the DAX30, or, even better, scalping it, there is an interesting correlation between the FED and the DAX. The DAX is usually bearish if the FED is hawkish because when the U.S. increase interest rates, it means investors can put their money into the bonds/fixed income for higher returns than before, causing investors to leave risky assets, such as stock markets.
How to Trade CFDs on DAX30
Have you ever wondered why we traders prefer the term equities to indices? It's because the underlying asset in the index is the price of a basket of publicly listed company shares – equity.
In short, equities are merely a stock or any other security representing an ownership interest in the company (regardless of whether the company is public or private).
You need to remember that:
the Forex market is strongly related to equities; and
equities and Forex can correlate in a number of different ways.
Economies with a strong manufacturing and exporting sector (e.g., Japan and Germany), can experience a currency's strength and/or weakness.
Firstly, investment preferences largely relate to the longer-term positional trading, usually held for at least one year, which in most countries results in lower capital gains taxes under a sit-and-hold strategy. As for the short-term trading, whether intra-day or intra-week, the most tradable indices would be the Hang Seng, Nikkei, FTSE, Dax, Dow Jones, Nasdaq, and SP500. This is largely due to good volatility, strong volumes, low spreads, and a wide media coverage on these markets that allow to make informed trading decisions. The DAX30 is surely one of the most popular ones, and traders prefer to use DAX scalping strategies. Have in mind that not all DAX brokers are the same, so be sure to always check the conditions first.
Scalping the DAX30 could be used in different ways. Have in mind that there are a lot of DAX scalping strategies and DAX scalping systems. We will mention an effective strategy that you should try on your Demo Account first before you trade it on a live account.
Please pay attention that the strategy uses the MetaTrader 4 or MetaTrader 5 Supreme Edition plug-in that can be downloaded for free!
The Dax Scalping Strategy
Timeframe: 5 or 15m
Indicators:
MACD (12,26,1)
Stochastic (14,3,3) with 50 level
6 SMMA (smoothed) set on HLCC/4 (red)
4 EMA set on close (blue)
Admiral Pivots: Set on Daily (for higher targets) or H1 (strictly for Dax Scalping)
Source: Admiral Markets MT4
Source: Admiral Markets MT4
Source: Admiral Markets MT4
Source: Admiral Markets MT4
This is how your chart should look like after you apply the indicators on the MT4 and MT5 platforms:
Source: DAX30, M5 chart, Admiral Markets MT4, Nov 2017
Source: DAX30, M15 chart, Admiral Markets MT5, Nov 2017
Rules for Entries
Long Entry:
Stochastic > 50
Blue MA > Red MA (4 EMA > 6 SMMA)
MACD >0
Targets are Admiral Pivot Points. Stop-loss goes 5-10 pips below the last swing low.
Source: DAX30, Admiral Pivot set to D1, M15 chart, Admiral Markets MT4, Nov 2017
Short Entry:
Stochastic < 50
Blue MA < Red MA (4 EMA > 6 SMMA)
MACD < 0
Targets are Admiral Pivot Points. Stop-loss goes 5-10 pips below the last swing low.
Source: DAX30, Admiral Pivot set to H1, M5 chart, Admiral Markets MT4, Nov 2017
Because we are using a DAX scalping strategy, if you see that the price is not making any progress, you might want to take the profit before it gets to the pivot point. Have in mind that DAX scalping tends to be very volatile at times, so you need to ensure that you protect your profits. Don't forget to test-trade first and get familiar with the scalping system! For successful trading, MT4SE should be used as it offers unpreceded accuracy when it comes to market correlation. See the example below which reflects intraday correlation between the DAX30, Yen pairs, and other equities.
The good news is that you can have the correlation table on both MT4 and MT5 platform. Long gone are the days when you needed to search across various websites.
Correlation tables will always provide you with intermarket connection for any time frame in MetaTrader 4 & MetaTrader 5 Supreme Edition.
The tools that Admiral Markets provides you with are essential in your Forex trading journey – so use them to your advantage.
I hope this article helped you better understand the price action flow within different markets and that you will scalp DAX30 market like a pro!