Best Forex trading fundamental analysis software
Reading time: 8 minutes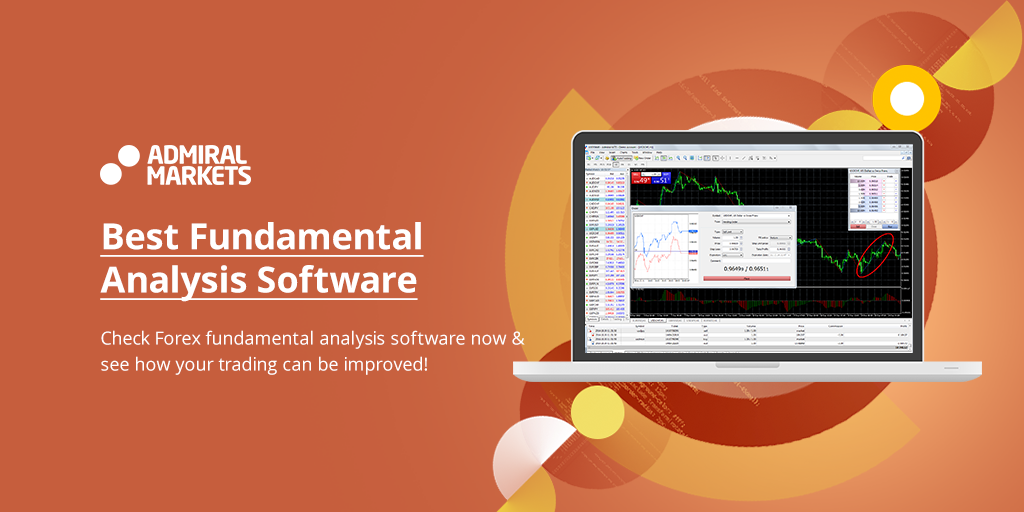 Once you start to trade FX online, you will naturally want to improve your performance. Using certain tools can improve your profitability in the market. Generally, every trader tries to implement his own strategy, while constantly adding new items to it. As a trader, you will be mainly looking into implementing technical, fundamental or a mixed analysis when it comes to developing your own strategy. No matter what analysis you employ, it is vital to understand every type of analysis. This article will focus on explaining what fundamental analysis is and how it can be used for FX trading online. We'll also review the best Forex trading fundamental analysis software in this article.
So what is fundamental analysis?

When it comes to Forex trading, you should understand that this is one of the most volatile markets - and the highest degree of volatility is usually seen during news releases or fundamental events. Such events are usually known ahead of time, yet their results are hardly predictable. Consequently, fundamental analysis deals with the prediction of the results of an important event and their transition into trading. In other words, fundamental analysis is the art of predicting the changes that are about to come in world economies, before speculating on how currencies will move.
Why is fundamental analysis useful
It is not possible to say that fundamental analysis is useful only for fundamental traders. When it comes to profiting from currency moves, it is important to stay aware of the fundamental events, even if you are a technical trader. Sometimes your technical analysis may just show the best point of entry of a trade. After you enter the trade based on this information, some important economic news might be released. This may turn into an instant stop-loss, or even worse, an instant stop out. To avoid such a painful scenario, stay cautious about important fundamental events and employ fundamental analysis - even if this is not your primary methodology. The best way incorporate it into your trading is by using Forex fundamental analysis software - let's see what the best options available are below.
Forex calendar

A Forex calendar is the most important source of data for your fundamental analysis. This is a type of software that lists the fundamental events, their time, influenced currencies, power of influence, previous value, expected value and real value (once the news is released).
At Admiral Markets, you can learn more about fundamental events by visiting this page. Let us give you a brief overview on how to use it.
First of all, it is important to pick the correct time zone. Start by selecting your local time zone in the drop down menu.
Once you have selected your local time zone, it is now necessary to select a certain time span over which your are planning to perform your fundamental analysis. This time span depends on the type of a trader you are, yet it is highly recommended to look at least one week ahead.
After this, you will be able to see a list of upcoming economic events, which are usually news releases from a government or central bank. The most important value here is marked under 'Impact', as it determines the possible strength of a currency price shift. A green impact would mean a weak shift, yellow would stand for moderate, while red means that the news is crucial.
What is also important to look at in Forex trading fundamental analysis software is the frequency of events. If you see a lot of green impact events happening within a few hours, you shouldn't necessarily treat them as the ones having low impact. If these events are going to influence the same currency, it might be true that the results of these events would trigger higher volatility than just one high impact event.
Another important point to take a look at on the Forex calendar is the difference between previous and forecasted values - as this may indicate a possible shift in the trend of the instrument.
Forex calendars may be the most widely used tool for breakout trading, as many fundamental traders try to get into a trade some time before major news gets released, before the price escalates. There is another great piece of Forex fundamental analysis software that helps achieve success in such trades - let's take a look below.
OCA orders
This is not really software used for the analysis of fundamental events, yet it is very useful for fundamental traders. Usually, it comes as an additional plugin with MT4, but with Admiral Markets you can access OCA orders by applying the MT4 Supreme Edition update.
So what is an OCA order? It stands for 'One Cancels Another'. It is also known as OCO - 'One Cancels Other' order. It does exactly what it stands for. WIth this type of order, you get to set two orders - one buy limit order and another sell limit order. Once the first order is executed, the second one is automatically cancelled. This is especially useful for fundamental traders that are looking for breakouts. Even though this is not the best Forex fundamental analysis software, it is a useful feature to execute your fundamental analysis more efficiently.
Informers
Informers are quite old fashioned, yet still useful pieces of fundamental analysis software. They function by informing you when a certain piece of economic data is getting released. Their main aim is not to display the upcoming events like Forex calendars, but to let you know about the results of a certain event as fast as possible. This is why such pieces of software are quite useful. Many traders use Forex trading fundamental analysis software in the form of widgets for their Windows desktop, or as a browser extension.
Nowadays, it is also possible to set up advanced informers that can send notifications to your email or phone when a certain event is released. This can be particularly useful for traders that prefer to trade major news, yet find it difficult to constantly keep track of the fundamental news releases.
How important is fundamental analysis software?
Even though there are lots of pieces of code that can improve your fundamental analysis, Forex calendars remain popular among a large amount of traders. There are also some professional traders that use OCA orders and informers. Having said that, most traders prefer to trade fundamental news manually and perform an analysis of their own.
The majority of fundamental traders try to rely on their own vision of economic and political events to trade currencies online. Next to this, many traders look for a hand-crafted analysis from the top Forex analysts, which can make the use of Forex fundamental software more limited.
In addition to this, it is important to mention that approximately 15% of Forex traders employ technical analysis as their primary way of forecasting market moves. This is why Forex trading fundamental analysis software hasn't gained as much popularity for either traders or developers.
As a Forex trader, you will mostly be relying on a Forex calendar to perform your analysis. The main attribute to look for is the refresh speed when news is released. Ideally, you want to get an instant update once the news has been published. This is why you should test every option to find the one that reacts the quickest.
Fundamental analysis importance
An important fact to note about fundamental analysis is that it can save you money in more cases than it can actually make you money. If you are technical trader, you would be much safer avoiding trading on the days or hours of major economic releases, as any technical strategy may become obsolete at such times.
For every trader, it is vital to take a look at the economic calendar before engaging in any trade, as this way you can avoid confusion. It is also important to pay strong attention to currency correlation. In many cases, you may see that news is related to GBP, so you might think you can start trading other currencies, thinking that you are safe. In reality, GBP pairs may actually have a strong correlation with the currencies you are trading. With this in mind, it is vital to check not only the currencies of the events, but their correlation with the other currencies you are planning to trade.
We hope you have enjoyed this Forex fundamental analysis software review. Keep up up with the latest Forex news released by visiting Admiral Markets Forex Calendar - and don't underestimate the importance of paying attention to fundamental events, even if you are not a fundamental trader.