Social Trading for Dummies: What it is and how it works
December 04, 2020 13:00 UTC
An increasing number of people are deciding to practice trading, either because they want to make the most of their savings or because they want to dedicate themselves to this sector in a professional way. The development of new technologies and the majority connection to the Internet has democratized access to this field of investment and now anyone can practice it from home. This has introduced new ways of trading and involving ones' self in the trading community. For example, social trading.
However, not everyone has the necessary preparation to practice trading or enough free time to develop it. For this reason, in recent years social trading has become popular. In this article, we will explain what this practice consists of.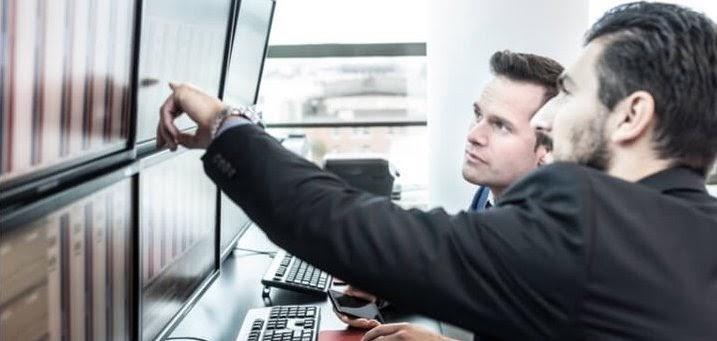 Below, I'm going to explain to you:
What is social trading?
Social trading, mirror trading and copy trading: are they the same?
Social Trading in MetaTrader: how does it work?
Advantages and risks of social trading
What is Social Trading?
Social trading arises from the need for some traders, most of them beginners, to interact with professionals in order to learn techniques and strategies, share analysis and charts and to debate common interests.
Social trading is, in short, a community of users that works in the same way as a social network but around a topic as specific as trading.
Communities of traders began to be formed at the beginning of the century for professionals and, in recent years, they have been opened to retailers interested in learning to trade or in finding experts to copy strategies from.
These networks are becoming very popular among millennials. As it becomes popular, many start thinking, "what is social trading?". This a generation that's familiar with new technologies and open to everything they can offer them. As such, it's very common to find Google searches for "can you make money from social trading?".
Social trading is an opportunity for young people to get closer to the financial market, in general, and complex products, in particular, such as Contracts for Difference (CFDs), without prior training.
Social trading, mirror trading and copy trading: are they the same?
Social trading, mirror trading and copy trading are three terms that are often used interchangeably but have some small differences that should be known.
Mirror trading: Of the three modalities, this was the first to emerge. It has a lot to do with automated trading as it consists of replicating a strategy programmed by a trader and hosted on the server of the company that offers trading services to make it available to those users who want to execute it.
Copy trading: In this case,

successful forex traders

connect their personal account to a platform so that it registers all of his operations, evaluates them, verifies and offers the results to other investors, so that they can copy them.
Social trading: This involves one more step than the previous two, since it not only allows you to copy or replicate strategies, but also to interact with other traders, make inquiries, assess their performance, and more. Traders have a profile, like in a social network, and through it, they share opinions and operations.
One of the ways to access these communities is through a trading platform. If you don't have one yet, download one by clicking on the following image!

How does Social Trading work?
A social trading community works in a similar way to popular social networks like Facebook, but instead of sharing personal stories, participants debate and talk about trading. An example is MQL5.
However, in this case, we can divide the actors that participate in this network into two types:
Signal providers, or professionals who share their operations and
Those who follow them, seeking advice and winning strategies
Some brokers already offer these types of services.
Through social trading, traders share their strategies and, of course, they don't do it for profit, but rather seek to make a profit. The companies, or online brokers, that offer this service pay the signal provider either a commission per operation or an agreed upon monthly fee. Generally, they produce a supplier ranking with scores based on the success of their operations or their popularity.
If you do a little research, you will find a lot of opinions about social trading. I think it's now time that I indicate, below, the advantages and disadvantages that I believe it has.
Advantages of Social Trading
Social trading has several advantages, such as:
✅ It offers the possibility of networking with other traders, being able to ask questions about all kinds of markets, doubts about techniques, discuss an event that affects investors, etc
✅ It allows you to get in touch with trading without prior training experience and learn little by little from other experienced traders
✅ Those traders who do not support high levels of pressure and who are easily carried away by emotions can find in social trading a way to invest safely, simply by copying positions of other traders
Disadvantages of Social Trading
Despite its increasing popularity, social trading has many disadvantages that must be weighed before we decide to practice it. The following can be cited:
❌ Beginning traders who decide to practice it for their first contact with the market can get comfortable, leave their operations in the hands of professionals and not be properly trained. This leads to a lower perception of risk, which is very dangerous when deciding how much capital to invest.
❌ It can involve a higher cost since, to the spread that we pay to the broker for each operation, an added commission is added for replicating or copying the signal provider.
❌ Waiting time. There is a possibility that, in the time that passes between the signal provider applying its strategy and another trader replicating it, the market has changed and therefore is no longer as effective.
❌ Despite the controls that the brokers that offer this service may implement, there is always the possibility that there are traders who try to cheat and emulate successful strategies to gain points and popularity. It is important, therefore, to do research before deciding to replicate the strategy of a particular trader.
❌ The risk profile and capital that we have can be very different from that of the trader we replicate, so we must be careful when replicating some high-risk strategies such as scalping, for example.
That is why training is key to avoid making mistakes. In keeping these tips in mind, you can minimize risks as you fulfill your goal of making money from social trading.
You now have a general answer to the question we started with, "what is social trading?" If you want to delve into some terms related to trading that you still don't know, strategies or indicators, you can consult our free webinars and register for the ones that interest you the most. Just click on the following banner:
Social trading in MetaTrader: market sentiment
Admiral Markets UK Ltd does not provide portfolio management or social trading or copy trading services, but it does offer a good alternative thanks to its MetaTrader trading platform.
Admiral Markets has the exclusive Supreme Edition plugin for MetaTrader 4 and MetaTrader 5 that adds to these platforms, among other indicators, Market Sentiment.
This indicator, although it has notable differences with respect to social trading, can help the trader to know the majority positions of investors at a certain time.
▶ This tool measures the emotional state of market players to identify whether the majority are trading long or short, whether there is optimism or pessimism, and more.
With this information, the trader can measure the pulse of the market and join the general wave or measure the risks of going against the trend of the majority.
Social trading for dummies: conclusion
Any trader, whether a beginner or a professional, should always keep in mind that past performance is not a guarantee of future returns and therefore copying or replicating the strategies of others, no matter how experienced, will not guarantee that you can make money from social trading.
As with everything in trading, you must be cautious and always have your own trading plan appropriate to your capital and risk profile, even if you apply other strategies later.
On the other hand, social trading is a good way to practice networking with other traders, get to know other points of view, discuss techniques, etc. However, this is not the only way to interact with other professionals, since we can do so through seminars, webinars or at specific events in the sector.
If you want to start trading you can open a free demo account with Admiral Markets and trade with virtual money. Just click on the following banner!

Other articles that may interest you
About Admiral Markets
We are a broker with a global presence and regulated by the highest financial authorities. We provide access to the most innovative trading platforms. We trade CFDs, stocks and ETFs.
Good Trading!
Admiral Markets
This material does not contain and should not be construed as containing investment advice, investment recommendations, an offer or solicitation for any transaction in financial instruments. Please note that such business analysis is not a reliable indicator for any current or future performance as circumstances may change over time. Before making any investment decision, you should seek the advice of independent financial advisers to ensure that you understand the risks.