What You Need to Know Before Investing in AI Stocks
October 04, 2019 17:30 UTC
The Artificial Intelligence race is heating up as companies and countries look to come up with intelligent machines that are able to work and interact with humans. Artificial intelligence companies and artificial intelligence stocks are cropping up at an impressive rate, thanks to increased adoption and utilization of the emerging technology.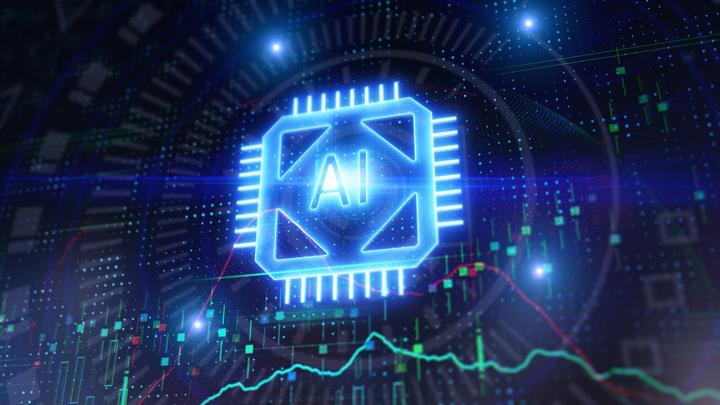 Britain's $1.4 Billion AI Push
Britain is one of the nations that have shown a keen interest in the technology, as it sees it secure its future place in the world. It joins the likes of China and the US, which have invested large amounts of capital into the technology, which is poised to revolutionize various sectors and enhance efficiencies.
US tech giants, European telecom firms, as well as Japanese venture capitalists and the UK Government, have all come together to counter Chinese ambitions. The trio have put together $1.4 billion, as they explore various uses for the technology in the development of more efficient and accessible products and services.
Increased investments in AI have helped to fuel renewed interest in machine learning stocks, as the technology continues to evolve, spurring exciting innovations. Given that AI presents one of the biggest commercial opportunities for businesses today, artificial intelligence companies should continue to elicit strong interest from investors worldwide.
However, knowing which AI company to invest in can be a challenge, given that the industry is a little bit complicated. There are several things that one ought to pay attention to in order to discover the best AI stocks. AI companies don't sell products or services as other companies do. Instead, AI-focused companies develop systems that they use to enhance their internal operations. Such companies also develop platforms to perfect various technologies.
What to Consider When Investing in AI Stocks
Before deciding to invest in AI stocks there are a number of points that one ought to pay attention to. Here are the key things investors should consider:
Risks Involved
Understanding the risks involved is an essential aspect of any investment strategy. AI stocks come with different sets of risks, given that artificial intelligence companies operate across different sectors. The risk often boils down to the practical problems in the industry sector that a potential AI investment is operating in.
For example, DeepMind, a company now owned by Google, experienced difficulties in 2016 over major public controversy surrounding its data-sharing arrangements with Britain's National Health Service.
The more practical problems that an AI artificial company is planning to solve, the more risk exposure an investor has to contend with. AI companies that limit their operations to a specific segment with limited problems are perhaps some of the best to invest in, as they stand a better chance of addressing a particular need.
This focus allows them to deliver their product more reliably, and have a better chance of generating significant returns and higher shareholder value. Investors should always implement risk management strategies, to effectively manage the risks associated with investments.
Pick an Industry
Just like in any other investment, it is important to specialize in AI stocks with exposure to your industry of choice. Artificial intelligence companies are spread all over, from the medical industry to the auto sector, as well as manufacturing. AI stocks with exposure to the healthcare sector, together with natural language processing are some of the best in this case.
The healthcare sector is also poised to benefit a great deal, as AI will in future be used for disease diagnosis as well as patient care, and it will also be used in the discovery of new drugs. AI companies with exposure on these two fronts should continue to elicit strong interest from institutional investors, given their solid long-term prospects.
Data
Artificial intelligence is all about data, which acts as the fuel for driving AI Systems. Just as silicon chips spearheaded the computing revolution, data is the single catalyst driving artificial Intelligence companies. While it is impossible to measure the quality of data, AI companies with the best kind of data stand a better chance of success in the burgeoning space. The best kind of data when it comes to artificial intelligence is one that no one else has.
An AI company with a unique data set stands a better chance of developing to the highest degree in terms of in class AI systems that can generate significant value. Google, for instance, being the biggest search engine has exposure to vast amounts of data that it can use to come up with unique AI systems. Amazon is another company perfectly positioned to track people's shopping patterns and come up with unique AI systems given the amount of data they possess.
AI Stocks To Consider
For one to gain exposure in the AI sector, there are three sets of stocks that they can buy. The first set of companies are those that already have exposure to vast amounts of data that they can use to come up with all sorts of AI systems. Tech giants with massive operations that involve direct interaction with people are some of the best in this case. They include Facebook, Amazon, Google, and Twitter.
The second type is mostly made up of emerging companies that might not have the data yet, but remain well positioned to receive such data in due course. Veeva Systems is one such company providing cloud-based applications. Startups would also fit the bill, as most of them have prioritized pursuing AI opportunities. Oak North, Benevolent, as well as Dark Trace, are some of the best in this frontier.
Companies that enable other companies to accumulate lots of data would also be ideal AI investment stocks. Artificial intelligence Exchange Traded Funds (ETFS) align perfectly with this category. AI ETFs are funds that invest in companies engaged in the development of products and services, based on AI technology.
The table below describes some of the best AI ETF CFDs to invest in, as they have invested at least 25% of their capital in AI Companies. The list also contains companies that use artificial intelligence methodologies to identify worthy investments.
| | | |
| --- | --- | --- |
| ETF Name | Symbol | YTD (Year-to-Date Percentage Gain) |
| Technology Select Sector Fund SPDR Fund ETF CFD | XLK | 17.44% |
| Vanguard Information Technology ETF CFD | VGT | 22.88% |
| First Trust Dow Jones Internet Index ETF CFD | FDN | 27.53% |
| iShares US Technology ETF CFD | IYW | 18.35% |
Bottom Line
The development of AI is still in a very nascent stage. For that reason, it could take some time before one is able to recoup a substantial amount of returns from AI Stocks. Determining the size of the AI market is difficult; however, the market size is poised to grow exponentially with the integration of the technology in various sectors.
To go further into the AI market and discover 3 top AI investment ideas, feel free to watch this webinar, hosted by professional trader Jens Klatt:
Invest With Admiral Markets
If you're excited about the growth and profit potential of AI stocks, Admiral Markets' investing account might just be the perfect option for you. Invest.MT5 is an elite investment account that offers professional investors the opportunity to trade on 15 of the world's largest stock exchanges, with thousands of stocks and ETFs. Gain access to FREE real-time market data, complementary premium quality market updates, and so much more. Open your investing account today by clicking the banner below!

About Admiral Markets
Admiral Markets is a multi-award winning, globally regulated Forex and CFD broker, offering trading on over 8,000 financial instruments via the world's most popular trading platforms: MetaTrader 4 and MetaTrader 5. Start trading today!
This material does not contain and should not be construed as containing investment advice, investment recommendations, an offer of or solicitation for any transactions in financial instruments. Please note that such trading analysis is not a reliable indicator for any current or future performance, as circumstances may change over time. Before making any investment decisions, you should seek advice from independent financial advisors to ensure you understand the risks.