Since 1990, the United States has always stated that having a strong dollar is in the country's best interest. This policy continues to cement the US dollar as the world's reserve currency, as agreed upon in 1944 by 44 countries in Bretton Wood, New Hampshire. While Russia and China try to move the world away from the US dollar, there is another threat that is concerning investors right now - US President Donald Trump.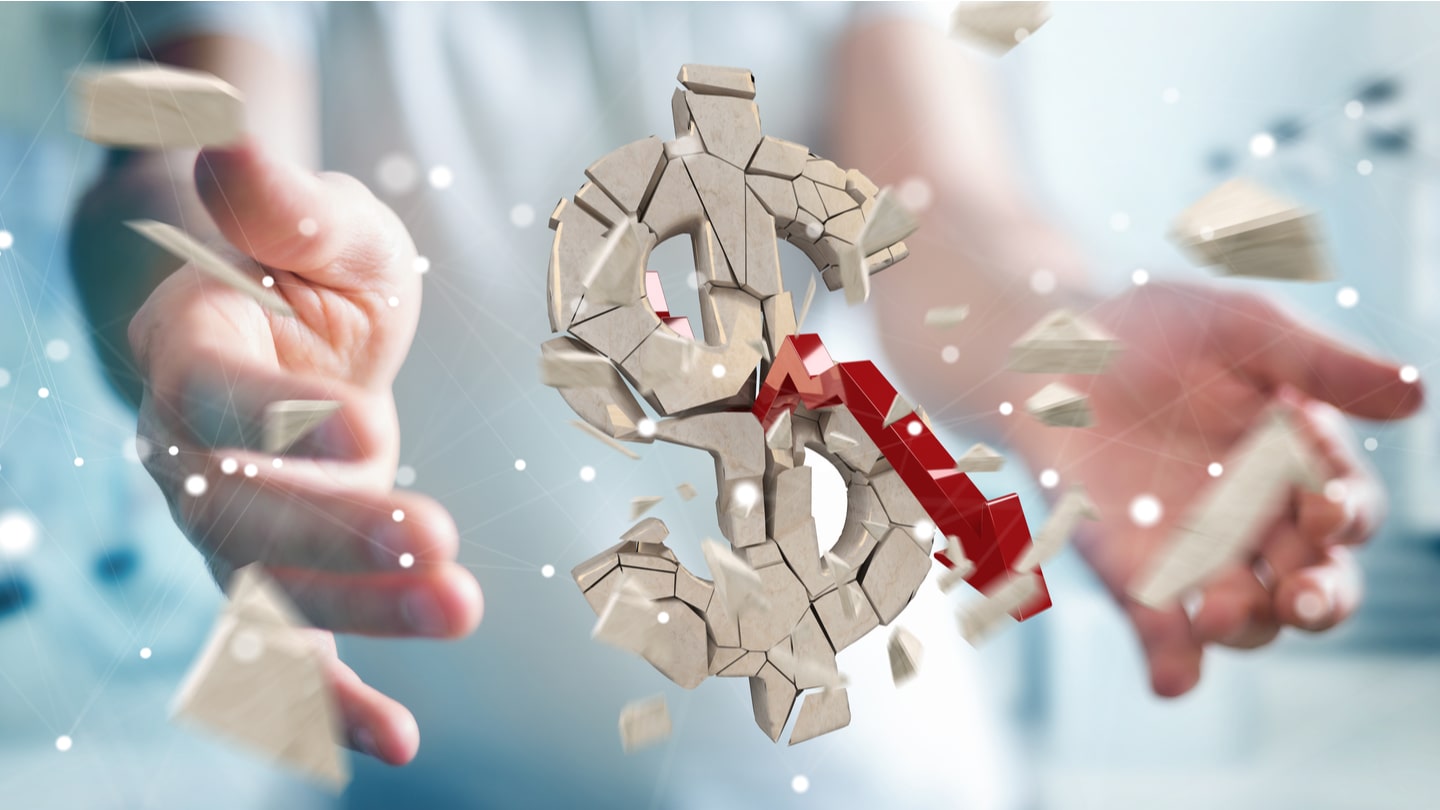 In this article, we discuss why Trump is attacking the Federal Reserve, what it could mean for the US dollar and the possible trading opportunities around this very unique situation. Let's get started!
The US dollar, Trump and the Fed
Even before taking office, Trump has publicly stated that a strong dollar was "killing us". Since then, he's also taken to Twitter multiple times to bemoan the dollar's strength while also taking aim at - what he sees as - other 'currency manipulators' like China and the European Union.
In fact, Trump escalated tensions between the US and China in early August by having the Treasury Department officially label China as a currency manipulator. He has also taken aim at the European Central Bank claiming the bloc was 'unfairly competing against the greenback by deflating the value of the euro'.
After months of demanding the Federal Reserve cut interest rates to boost the economy, Trump finally got his wish when the central bank cut US interest rates by 0.25%. However, the first rate cut in 10 years was not enough and Trump took to Twitter tweeting "As usual, Powell let us down".
But while Trump has expressed he wants a lower dollar, there have been mixed messages coming out of the White House as any intervention could affect the US dollar's world reserve currency status which comes with benefits such as lower borrowing costs and lower exchange-rate risk. However, investors may continue to remain cautious around the dollar as uncertainty prevails. Let's now take a look at how this has affected the US dollar overall.
How to Trade the US Dollar Index (USDX)
The price chart below is of the US dollar futures index which is an index of the value of the US dollar against a basket of different currencies. With Admiral Markets you can speculate on the price direction of this index by using a CFD (Contract for Difference). One of the benefits of this product is the fact you can go long or short on the market.
Source: Admiral Markets MetaTrader 4, USDX, Weekly - Data range: from Sept 21, 2014, to Aug 13, 2019, accessed on Aug 13, 2019, at 10:11 am BST. - Please note: Past performance is not a reliable indicator of future results.
Many traders and analysts use the US dollar index CFD to identify a directional bias on the US dollar overall, to then trade on another currency pair involving the dollar, such as EUR/USD, GBP/USD, AUD/USD, etc. However, traders can also trade the US dollar index CFD.
In the above weekly price chart of the US dollar index CFD, it is clear to see the recent market range between the two horizontal blue lines. Let's take a look at the daily chart to see this in more detail.
Source: Admiral Markets MetaTrader 4, USDX, Daily - Data range: from Jul 18, 2018, to Aug 13, 2019, accessed on Aug 13, 2019, at 10:11 am BST. - Please note: Past performance is not a reliable indicator of future results.
In the above daily price chart of the US dollar index CFD, the consolidation or trading range is more evident between the two blue horizontal lines. Traders will use these horizontal lines as levels of support and resistance to trade from, often using price action trading strategies for confirmation of a turning point.
The recent weakness in the US dollar index CFD can be attributed to the Federal Reserve's interest rate cut and Trump's rhetoric in wanting a lower dollar. Interestingly, the price also rejected the upper horizontal line confirming the failure of buyers to break to new highs. This has allowed sellers to also take control from the upper horizontal resistance line.
Many traders will now be eyeing a move back down to the lower horizontal support line. If the US dollar does indeed continue its march lower, some traders may also look at shorting, or selling the US dollar against other instruments such as the euro or gold. This would entail looking for long, or buy positions on instruments like EUR/USD and XAU/USD (Gold).
Having the ability to test your trading ideas and theories can be highly beneficial in developing long-term skills for trading. Click on the banner below to open a FREE demo trading account!

INFORMATION ABOUT ANALYTICAL MATERIALS:
The given data provides additional information regarding all analysis, estimates, prognosis, forecasts, market reviews, weekly outlooks or other similar assessments or information (hereinafter "Analysis") published on the website of Admiral Markets. Before making any investment decisions please pay close attention to the following:
1.This is a marketing communication. The content is published for informative purposes only and is in no way to be construed as investment advice or recommendation. It has not been prepared in accordance with legal requirements designed to promote the independence of investment research, and that it is not subject to any prohibition on dealing ahead of the dissemination of investment research.
2.Any investment decision is made by each client alone whereas Admiral Markets AS (Admiral Markets) shall not be responsible for any loss or damage arising from any such decision, whether or not based on the content.
3.With view to protecting the interests of our clients and the objectivity of the Analysis, Admiral Markets has established relevant internal procedures for prevention and management of conflicts of interest.
4.The Analysis is prepared by an independent analyst Jitan Solanki, Freelance Contributor (hereinafter "Author") based on personal estimations.
5.Whilst every reasonable effort is taken to ensure that all sources of the content are reliable and that all information is presented, as much as possible, in an understandable, timely, precise and complete manner, Admiral Markets does not guarantee the accuracy or completeness of any information contained within the Analysis.
6.Any kind of past or modeled performance of financial instruments indicated within the content should not be construed as an express or implied promise, guarantee or implication by Admiral Markets for any future performance. The value of the financial instrument may both increase and decrease and the preservation of the asset value is not guaranteed.
7.Leveraged products (including contracts for difference) are speculative in nature and may result in losses or profit. Before you start trading, please ensure that you fully understand the risks involved.