New instruments and changes in CFD trading conditions 2016.03.28
March 28, 2016 08:10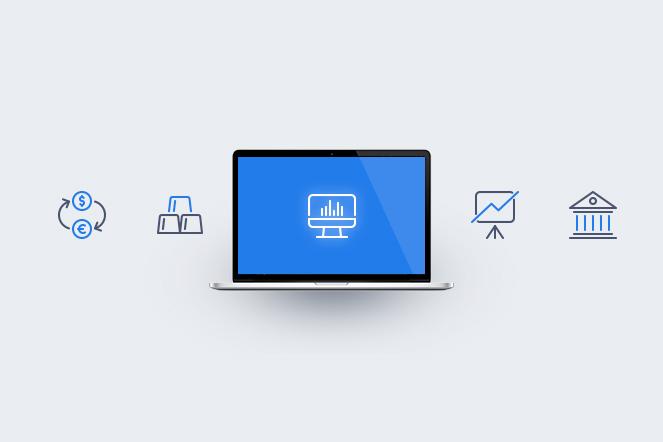 Dear Trader,
We're happy to announce the release of several new trading instruments and improved trading terms on existing indices, metals and other CFDs.
New trading instruments
USDX - US Dollar Index futures CFD
US Dollar Index is calculated as a value of the US dollar relative to a basket of six currencies including euro, yen, pound sterling, Canadian dollar, Swedish krona and Swiss franc. Now you have an opportunity to consider global fundamental trends and go long or short on the US dollar against these major currencies. This instrument is also very convenient for hedging various investments against the strong dollar.
China 50 - FTSE China A50 Index futures CFD
Our clients from the APAC have long been interested in Chinese bluechips. Now we are able to satisfy this interest, by providing a futures CFD on the FTSE China A50 Index. The underlying index represents a portfolio of A shares from the fifty largest mainland China companies, which are traded in Shanghai and Shenzhen.
New CFDs on spot energies and precious metals
NGAS is a volatile contract on blue gold or natural gas, which scalp traders may find particularly appealing. Contract size 1000 MMBtu.
PLATINUM and PALLADIUM are new spot contracts with self-explanatory names. Contract size 100 troy oz for both.
New CFDs on the shares of popular US companies, which are traded on NYSE and NASDAQ
#NFLX - Netflix Inc. CFD
#AMZN - Amazon.com Inc. CFD
#TSLA - Tesla Motors Inc. CFD
#BABA - Alibaba Group Holding Ltd CFD
#TWTR - Twitter Inc. CFD
Feel free to learn more about these new instruments in our contract specifications.
Please note that instruments are only provided to traders with an Trade.MT4 account on the AM-Live2 trade server. We will no longer be adding new trading instruments to former Pro servers (AM-Live1 and AM-Live3). If you are using a former Admiral-Pro account (with distinct -Pro postfixes in instrument symbols), please open a new Trade.MT4 account and transfer funds internally via the Trader's Room.
Leverage enhancements
To make these instruments more accessible to you, our leverage rate on most popular indices, commodities and CHF currency pairs now scales up to 1:200.
Leverage rates per instrument and account type
Please note that account balance brackets for the listed leverage values, remain the same as our current Forex instruments (see our margin requirements for more details). For example, an account with 1000 EUR balance is provided with the leverage 1:500 for EUR/USD and 1:200 on Gold, Brent plus DJI30 CFD.
Contract size specifications
A number of popular index CFDs from our product list, are now given the minimal contract sizes available. This makes these instruments more accessible and allows you to more effectively manage your trading accounts.
New contract size values
Please note that open positions and pending orders on instruments listed above, have been adjusted to reflect the new contract size. For example, 1.0 lots of SP500 held on the Friday March 25 session close, have been converted to 25.0 lots according to the table above. Additionally, adjustments of open trades and pending orders only reflect the change of the new contract size - not the point value or notional trade value of the selected instruments.
Spread reductions
We have made various index and commodity CFDs more appealing by reducing their spread related costs.
Changes to our trading hours
To provide the above-noted improvements, we have made liquidity pool changes that required changes to trading hours on the listed instruments below.
Trading hours by instrument
Swap updates
The changes to our liquidity pool, also required updates to our current swap rates and measure units.
Swap updates by instrument
The new CFD leverage terms represent a basic framework for further expansion of our CFD offering on Trade.MT4 accounts this year. Today's expansion of the instruments range, is just the first step along a route to something much greater. Stay tuned for the next steps.
Yours sincerely,
Admiral Markets