Exclusive Features for MT4 Supreme Edition & MT5 Supreme Edition
September 15, 2017 15:00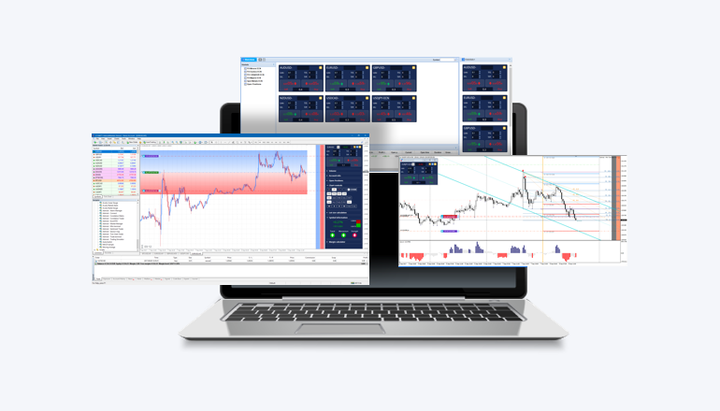 Dear Trader,
You know we never stop looking for ways to provide you with the best tools to help you succeed. That's why you know that in Admiral Markets you have the perfect broker at your side. The best things in life are FREE and, as such, we offer you our MetaTrader Supreme Edition – free of charge – packed full of features for you to use and make the most of your trading experience.
With our latest updates to our Supreme Edition plugins, we're offering you a completely new tool-set that will make your trading life easier than it's ever been, both for MetaTrader 4 and MetaTrader 5! The new features are FREE and exclusively available to Admiral Markets traders.
Read on for more details of the updates and to try them out now!
The all new Mini Terminal is not so Mini anymore! With the simple click of a button, you can maximize this powerful tool to its fullest potential and make use of the following features:

1. Easy Order Ladder Trading
Open Pending and Market orders with the use of the new order ladder. The risk and reward for orders will be calculated on the fly and it's super-easy for you to set up.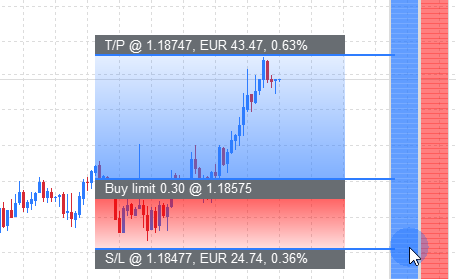 To open a pending buy order, simply click on the blue ladder at the requested price, move the mouse up for Take Profit and down for Stop Loss.
To open a market order just hold SHIFT on your keyboard and hover your mouse on the ladder.
2. An Expanded Mini Terminal With Multiple Features
Expand the Mini Terminal into a fully-featured control panel for your whole account with the simple click of a button
Manage and open orders more easily and receive important information about your selected trading symbol.Available features include:

Easy and editable volume control (Hold SHIFT to add up figures)
Chart control: Order history, Candle Countdown or Pivot Points with a single click of a button!
Position management
Lot size and risk calculation
Trend strength and direction
Margin calculation
Easy account information
3. Easy Order Management Directly from of the Chart
With our latest features, you will find a little gauge next to the order label. Simply click on it to easily manage your order: Setup SL/TP, Partial close and more, or reverse and hedge orders with just a click.
4. Order Opening With Smart Order Lines
Previously, with Smart Order Lines, you were only able to close orders partially based on time or at a variable price. In our all new updated version, you can use vertical, horizontal or free lines to open orders, e.g. at a trailing price or even time-based.
Give these new features a try now! All you need to do is download and re-install the MetaTrader Supreme Edition for your MetaTrader 4 or the brand new "reloaded" MetaTrader 5.
Download MetaTrader Supreme Edition
These MetaTrader Supreme Edition plugins are FREE for Live and Demo accounts. We're confident that these packages of advanced trading tools will bring enormous benefits to all traders, from those just starting out to the highly-active day traders!
So,test these plugins today by signing up for a free-of-charge, risk-free Demo account, or installing the MetaTrader Supreme Edition of your choice for your Live account.
Kind regards,
Admiral Markets