기타 기기의 MetaTrader 5
iOS용 MT5 다운로드
iOS용 MetaTrader 5를 다운받아 iPhone 또는 iPad에서 바로 거래하세요. 이 앱은 모든 iOS 기기에서 실행되며 기기가 있다면 어디서든 거래할 수 있습니다.
Mac용 MT5 다운로드
Mac을 사용하고 있나요? 해당 기기를 위한 강력한 데스크탑 솔루션이 있습니다! 지금 바로 Mac OS X용 MT5 터미널을 다운로드해서 설치한 후 거래해 보세요!
Try the Admirals App
on mobile!
The most powerful and revolutionary trading app, brought to you by Admirals. Use nearly all the MetaTrader functions you have come to rely upon, and customize all the settings to your liking, all in your pocket.
With the Admirals App you will be able to:
Trade and invest in stocks, ETFs, Commodities and much more

Monitor the markets, view instrument charts, read markets news

Manage your positions, auto-close your positions by setting "Take Profit" and "Stop Loss" values

Set limit orders to protect your funds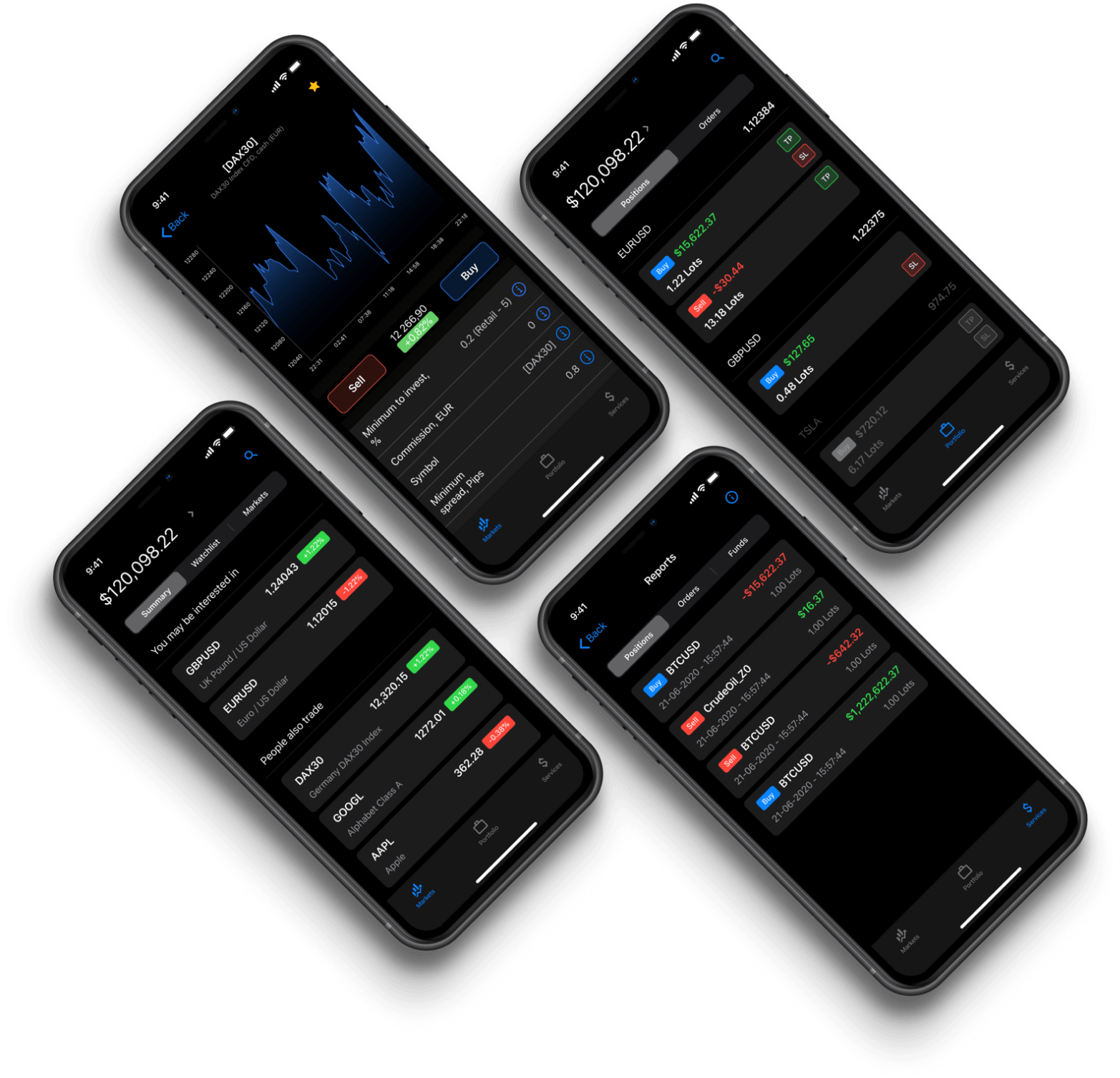 Log In to download or register for your account
Register
Sign up or log in with your name and email address to download
Download
Install MetaTrader on your device
Trade and invest
Enter your account credentials to get started
Register Log In
Get started using MetaTrader with a Live or Demo account
Download
Install MetaTrader on your device
Log in to MetaTrader
Enter your account credentials to get started
Trade and invest
Once logged in to MetaTrader, you are ready to trade
Create Demo account Review your accounts