Trade Stocks and ETFs with Admiral Markets
With our investing account you can access 15 of the largest stock exchanges at no cost. Trade thousands of stocks & ETFs and manage your portfolio on the powerful multi-asset platform — MetaTrader 5!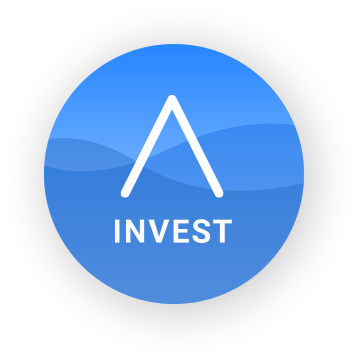 World's largest stock exchanges – in the palm of your hand
Our offering includes exchange-traded funds and single shares from 15 stock exchanges around the globe. *The offer may vary for retail clients.
Austria (VIE)

Volume Fee / Minimum
0.12% / 5 EUR
Belgium (Euronext)

Volume Fee / Minimum
0.12% / 5 EUR
France (Euronext)

Volume Fee / Minimum
0.12% / 5 EUR
Germany (Xetra)

Volume Fee / Minimum
0.12% / 5 EUR
Netherlands (Euronext)

Volume Fee / Minimum
0.12% / 5 EUR
Norway (NASDAQ)

Volume Fee / Minimum
0.1% / 59 NOK
Portugal (Euronext)

Volume Fee / Minimum
0.18% / 7 EUR
Spain (BME)

Volume Fee / Minimum
0.12% / 5 EUR
Sweden (NASDAQ)

Volume Fee / Minimum
0.10% / 59 SEK
Switzerland (SWX)

Volume Fee / Minimum
0.12% 12 CHF
United Kingdom (LSE)

Volume Fee / Minimum
8 GBP per trade / 8 GBP
United States (AMEX)

Volume Fee / Minimum
0.01 USD per share / 1 USD
United States (NASDAQ)

Volume Fee / Minimum
0.01 USD per share / 1 USD
United States (NYSE)

Volume Fee / Minimum
0.01 USD per share / 1 USD
United States (NYSE ARCA)

Volume Fee / Minimum
0.01 USD per share / 1 USD
Australia (ASX)

Volume Fee / Minimum
0.10% / 8 AUD
Japan (TSE)

Volume Fee / Minimum
0.15% / 1250 JPY
Why choose Invest.MT5?
Free real-time market data
Receive the current market price information for all the available instruments without any delays and at no extra cost.
Complementary premium quality market updates
Get Dow Jones Newswires market news and insights you can trust, straight into your trading platform.
Extensive market coverage
Choose your next investment opportunity from thousands of shares listed on 15 of the world`s most prominent stock exchanges.
Low transaction commissions and no account maintenance fee
Open an Invest.MT5 account with as little as €1. No monthly maintenance fees charged. Trading fees start at $0.01 per share with minimum transaction fees of $1 in US stocks.
Dividend payouts
Create a stream of potential passive income with a portfolio of dividend-paying stocks. Every time a company pays dividends, you will receive a proportional amount according to the investment in your account.
State-of-the-art trading platform
Research, back-test and automate your strategy in MetaTrader 5 – a powerful multi-asset charting and trading platform for desktops, web browsers and mobile devices.
Start investing today!
You are just 4 simple steps away from building your first securities portfolio with Admiral Markets:
Open a Trader's Room account by filling out the form below

Log in and apply for an Invest.MT5 account

Download MetaTrader 5 (see

FAQ

)

Start investing!
FAQ
If you have questions about Invest.MT5, we have the answers! Check out the Frequently Asked Questions below. If you don't find the answer you're looking for, reach out to us for more information via any available support channel listed below.
How is Invest.MT5 different from other account types?
Invest.MT5 is an account type designed for investing in publicly listed stocks and exchange-traded funds (ETFs).
Some of the key differences of Invest.MT5 in comparison to other account types at Admiral Markets include:
Investors make transactions on a cash basis and not on a margin basis. Technically speaking, investors have to post 100% of the transaction value to buy an asset, which translates to a leverage of 1:1.
Short trading (i.e., selling of a security without actually owning it) or loans are not available. You can sell only the stocks and ETFs that are already held in your Invest.MT5 account;
Hedging/locking of portfolio positions by opposite positions is not possible;
In Invest.MT5 accounts, there are no margin calls or Stop Out levels as long as there is no leverage.
Here is a link to a comprehensive comparison and detailed description of our trading account types.
Why is Invest.MT5 based on the MetaTrader 5 platform?
MetaTrader 5 is a modern and greatly enhanced version of its predecessor, MetaTrader 4, and is particularly specialised in supporting large and multi-asset instruments coverage. With all the features inherited from the world's most popular trading software, MetaTrader 5 provides a unique experience for investors by bringing you the fullest range of features from the trading world, including the possibility of automating your strategy, backtesting, advanced charting and access to financial news. In addition to the in-box features of MetaTrader 5, we're also offering you our renowned MetaTrader Supreme Edition​, which represents an even more advanced and deeply customised desktop version of MetaTrader that provides a variety of additional useful functions.
Who can open an Invest.MT5 account with Admiral Markets?
The Invest.MT5 account is available to all our clients who accepted general terms and conditions and other related terms of service of Admiral Markets. There is an additional minimum funding requirement of €1 in respect to the Invest.MT5 account.
How does investing in exchange-traded funds (ETFs) differ from investing in stocks?
Technically, the process of buying a share in ETF and buying a single stock within the Invest.MT5 account is exactly the same. The difference between these two instruments is the extent of investors' exposure to a particular market or sector of the economy. Whilst some companies are more successful than other direct competitors, the investor's portfolio of a single company stock remains solely reliant on the performance of the management of this company. At the same time, ETFs offer investors the possibility to diversify issuer risk related to stocks and to gain exposure to the entire sector of the economy, as if the investor was buying stocks of all the relevant companies of this sector. Instead of making dozens and even hundreds of transactions in the stocks of relevant sector companies, an investor may choose to buy a share in the thematic ETF by executing a single transaction, thus saving on trading fees and gaining the desired exposure level.
Can I transfer my portfolio of stocks from other broker or bank to an Invest.MT5 account?
Not at the moment, but we are working hard to enable this option for our clients in the future.
How can I contact Admiral Markets?
Our customer support team is ready to answer any of your questions. All you have to do is get in touch!
BEST CFD BROKER 2020
Deutsches Kundeninstitut award Top CFD Broker 2016, 2018 - 2020
BEST CFD BROKER 2020
Brokerwahl.de CFD Broker of the Year 2019 - 2020 First Place
BEST FOREX BROKER 2019
Brokervergleich Best Forex Broker 2016 - 2019 First Place
BEST FOREX/CFD BROKER 2018
Traders` Magazine ES Award in the category "Best CFD Broker 2018" & "Best Forex Broker 2018"