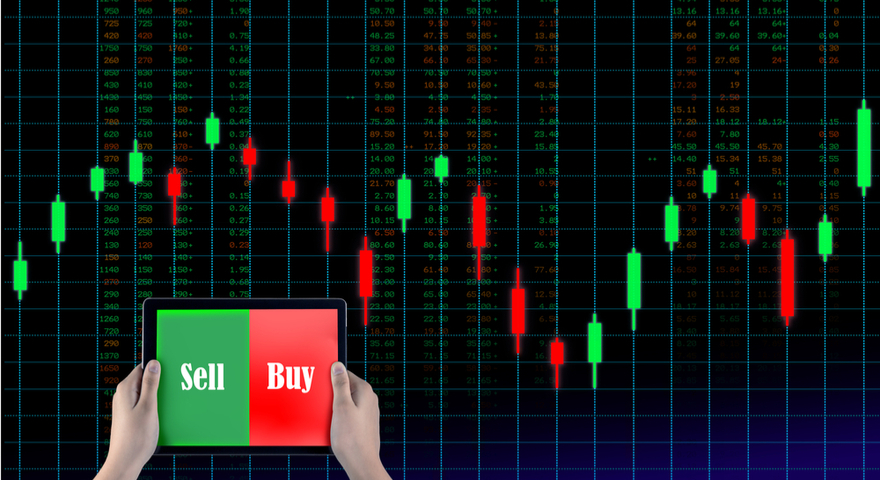 Source: Shutterstock
Dear traders,
Have you ever asked yourself why professional traders sometimes say that trading is boring? Well, the answer may simply be that they never take unnecessary risks in the Forex market.
Basically, taking unnecessary risks is making bets on the outcome of an event. We may place bets in sports contests, horse races, lottery, blackjack, roulette – regardless of the arena, the problem remains. Namely, prediction, i.e., where you can't stack the odds in your favour. Additionally, the prospect of winning a huge profit falsely motivates people to take abnormal financial risks and eventually leads to addiction.
This erratic behaviour also occurs in traders, but, fortunately enough, there are remedies to counter it.
Psychological Perspective
The people in question usually have a lot of difficulties with money management. In most instances, they are not able to control how much they spend and very often risk the money reserved for paying mortgage or rent. Stress is their constant follower, stalking the mind and threatening to ruin one's life completely. It is not unusual for such people to even borrow against equity of a home or other property.
If we speak from the Forex & CFD perspective, a person who takes unnecessary risks can be characterised by:
overleveraging (enlarging position size);
chasing the markets;
revenge trading;
holding on to a position for too long;
trading based on gut feeling;
taking trades without any fundamental or technical validity;
jumping in a position based on a "feeling";
Martingale Strategy without any technical or fundamental analysis.
Effective Tips to Combat Risky Behaviour
Leverage Wisely
Use the leverage wisely. You can try to counter a serious account drawdown with proper leveraging. For many traders, dealing with drawdown is a major psychological battle. Big leverage is very useful when it needs to get you out of trouble, i.e., when the drawdown is huge.
Demo Trade First
Stop trading with real money. You're going to have to take a break from live account trading in order to cut out the emotion and re-structure your inner self. Do demo trading and treat your demo account as if it was a live account. Only if you are successful in the next three months, go live again.

Ever Heard of Risk Management Plan?
Have a risk management plan, and make sure you follow it religiously. You don't want to risk more than 5 per cent per day. Start your trading day with 0.5% risk. If you lose a trade, you will still have a chance to effectively come up in a positive territory by adjusting your leverage and risk to 1-2.5% on the next trade. Don't forget that your trading edge is randomly distributed across a series of trades, not just a single trade.
Use the MTF Approach
The Multi Time Frame approach does wonders in terms of finding the right trade and setup. Use higher time frame momentum and lower time frames for entries. Try to align three time frames – Daily, H4, and H1. Daily for trend, H4 for momentum, and H1 for entry. Trading on the H1 time frame should limit your entries to just a few a day, effectively preventing you from taking unnecessary risks.
Follow the Emotional Spiral
Source: Admiral Markets
Stop whenever you feel euphoric! If extreme joy overwhelms you, you might feel invincible and enter a streak of losing traders that will probably suck you into a spiral of doom. It's best to start optimistic and gradually go up the emotional spiral, knowing how to stop at peak (resistance).
This video below goes more into detail.
We hope you enjoyed our article. If you have any comments, feel free to comment in the section below.
Cheers and safe trading!
Nenad Kerkez