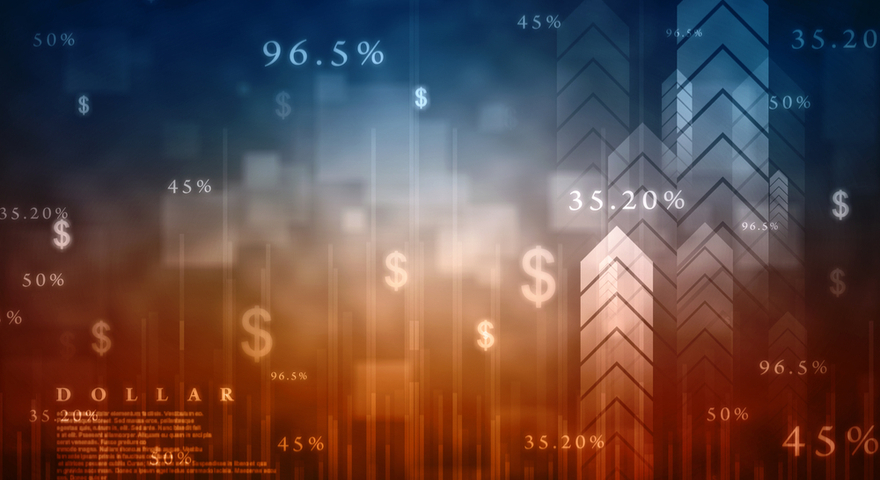 Dear traders,
Most traders would probably agree that handling drawdowns is one of the most difficult parts of trading.
Watching a trade go against your position is tough. Feeling the pain of a drawdown is even worse.
Today's article explains why drawdowns are painful and also offers tips and tricks from my own trading experience how to deal and manage them.
Why Are Drawdowns So Difficult?
As a general rule of thumb, all or most human beings feel more pain losing than pleasure gaining. Apparently, this is the normal default state of our own human psychology.
This aspect of human mindset is a particularly difficult obstacle when trading financial markets. Why?
Traders regularly face a mixture of wins and losses when trading. Even the best traders in the world will not avoid taking a loss once in a while. That means that traders will not be able to avoid a losing trade or even a series of losing trades.
Human psychology explains that wins will not compensate for the pain associated with losses, which means that taking losses will remain difficult to handle.
As you can imagine, the pain and fear of losses can create challenges and problems when trading the financial markets. The subconscious response of traders is the desire to avoid losses, which could lead to several undesired habits and practices.
One of the major issues is when traders do not implement proper risk management such as stop-loss or take-profit to protect their trading account. Why would traders do that? This is rooted in their desire to avoid losses, but the consequence is that traders risk losing their entire trading capital, and more.
Traders must therefore find a way to understand, accept, and manage their losses before thinking about gains and making profit. In the remainder of the article, I will discuss some practical tips for traders to do this.
Tip 1: Be Comfortable with Your Trading System
Most recently, I myself have gone through a mini drawdown, a series of losses in a row. My first mini losing streak added up to -2.75% (based on 1% risk per trade), and the second went south for -4.4% before I recovered and snapped out of that losing streak with 4 winning trades in a row.
For some of you, this drawdown might seem like a lot but most traders know that this is a relatively small drawdown which can happen from time to time. It is also important to note that it occured after a 12-week winning streak with almost +7,000 pips in total and +143% profit (stats from both Nenad and myself) with an average win rate of 77%. However, any drawdown will bring along its own hurdles that each trader needs to deal with.
One of the main methods to combat a drawdown is to trade with a system that you have tested and used intensively. Drawdowns lead to most traders giving up on their current trading system and moving on to something new and more exciting. This creates a vicious loop where traders become exciting at the start but then eventually lose that enthusiasm and abandon that system.
It is important to realise that a trader's analysis and system will not work out as expected. Price action can behave differently this week than the previous one. It will behave a bit different next month when compared to last month.
Traders must therefore focus on their system's performance in the long run, over a series of at least 40-50 trades at the very minimum, not 1 to 10 trades.
The best is to choose a system you feel comfortable with and focus on improving that system rather than endlessly changing it. This allows you to learn the ins and outs of your analysis and system in a deeper way, which will provide you with more confidence when a drawdown occurs.
Tip 2: Manage Your Risk and Protect your Capital
Needless to say, risk management is a key ingredient for trading because if a trader risks a lot per trade, they run the risk of losing their entire trading capital, and even more. A trader without a trading capital is out of business and will not be able to trade with real money anymore.
The number one priority for traders is to protect their trading capital. By implementing solid risk management, traders will be better prepared to handle a loss. The main two elements of risk management are:
Implementing a stop-loss on each trade. This is not to protect the trade, but to protect the trading account. Once a stop-loss is used, traders can calculate the correct lot size in relationship to the stop-loss size (entry vs. stop-loss), risk percentage per trade, and trading account.
Limit the risk per trade setup. Personally, I risk only 1% per trade, so one loss will not hurt my account much. This allows me to handle losses in a better way, even a series of losses. Other traders use less, i.e., 0.25% or 0.5%, whereas others choose 2%-3%.
Tip 3: Evaluate and Move On
A loss can tend to work on our nerves in unexpected ways. Losing trades can in fact impact us traders even days after it happens. How?
Traders will often keep their losses in mind and when they encounter a similar situation, they will let the previous trade impact their current decision-making process.
For instance, if you decide not to exit a trade when a huge wick appears, you tend to exit the next time it happens. Problem is that making ad-hoc decisions like this is often not the besin the long run.
The best approach is to learn techniques from more experienced traders and see if they work for you. Also, it is very important to test these ideas yourself and collect sufficient statistics about long-term performance.
I always recommend that traders learn from each trade, especially losses. This provides a lot of learning material and offers ways to improve. However, traders need to make changes gradually and after enough testing.
Also, once the feedback has been received, it is important to let go and focus on the current trading day. Do not let past trades cloud your judgement and block your focus on what's going on right now.

Source: CAD/JPY 4-hour chart from 22 December 2017 until 7 February 2018
Tip 4: Focus on What You Control
Last but not least, I also strongly believe that traders should not lose energy on aspects that are beyond their control.
For example, I think that traders tend to focus too much of their attention on the price. Problem is that the price will move as it wants to and, logically, traders cannot impact how price moves.
I prefer focussing on aspects within my control. These include among others my trading plan, my analysis, my entry strategy, my trade management, my feedback and learning process, and much more.
The best is to avoid thoughts that drain and sap your energy, that is, dwelling over losses. A much more fruitful approach is to work on improving your trade management plan, which is often a neglected yet such an important part of trading! Feel free to find more information in our analytics and educational sections.
Wishing you a happy week of trading!
Forex and CFD trading carries a high level where losses can exceed your deposits. This material is does not contain, and should not be construed as containing, investment advice or an investment recommendation or, an offer of or solicitation for any transactions in financial instruments. Please note that the trading analyses which refers to past performance, may change over time. No representation is given as to the accuracy or completeness of the information and any person acting upon it does so entirely at their own risk. Before making any investment decisions, you should seek advice from independent financial advisor to ensure you understand the risks involved.